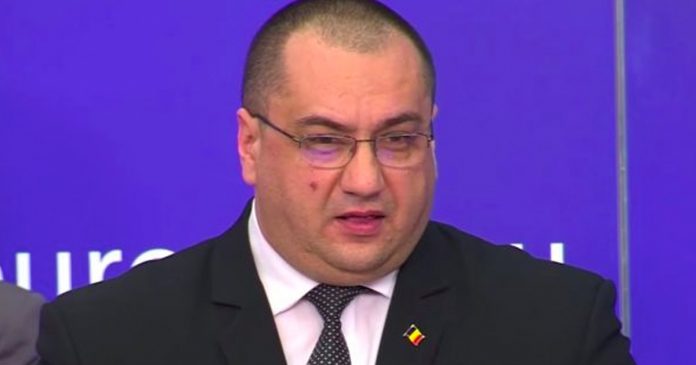 Romanian Member of European Parliament (MEP) Cristian Terheș savaged Prime Minister Justin Trudeau at the European Parliament in Brussels this weekend for cracking down on peaceful freedom convoy protesters in Ottawa.
"The prime minister of Canada, the way he's behaving right now – he's exactly like a tyrant, like a dictator. He's like Ceaușescu in Romania," said Terheș.
"If you raise doubts about the vaccines, you're outcasted. What's the difference between what he does and what happened under the Inquisition?"
Nicolae Ceaușescu was a communist dictator who ruled over the former Socialist Republic of Romania until 1989 when his regime was toppled by revolutionaries after decades of ruthless repression.
Ceaușescu also oversaw the creation of the Securitate, one of the most brutal secret police forces in the Eastern Bloc.
Terheș went on to offer his support to the freedom convoy movement and said that he hoped it would spread to other nations.
"I hope this movement for freedom and for rights is spreading all around the world. Because at the end of the day, we have to make sure that those elected officials understand that they were elected into those offices for the people. Not to behave like masters of slaves."
Terheș joins a growing chorus of international voices who are condemning Trudeau for abusing his powers. Others who have spoken out against Trudeau include UK MP Marcus Fysh, US Senator Marsha Blackburn, US congresswoman Yvette Herrell and Indian politician Vijay Chatuhaiwale.
On Monday, Liberal and NDP MPs successfully voted to extend the use of the Emergencies Act to deal with the protests against COVID restrictions and mandates. Trudeau invoked the extreme measure to crush demonstrations in Ottawa but also cited border blockades that had come to end before or shortly after he implemented the act.
To date, nearly 200 people have been arrested for participating in the protest, and 76 vehicles have been towed from the city's downtown core.
Checkpoints remain in place throughout Ottawa as well as a heavy police presence.
We're asking readers, like you, to make a contribution in support of True North's fact-based, independent journalism.
Unlike the mainstream media, True North isn't getting a government bailout. Instead, we depend on the generosity of Canadians like you.
How can a media outlet be trusted to remain neutral and fair if they're beneficiaries of a government handout? We don't think they can.
This is why independent media in Canada is more important than ever. If you're able, please make a tax-deductible donation to True North today. Thank you so much.