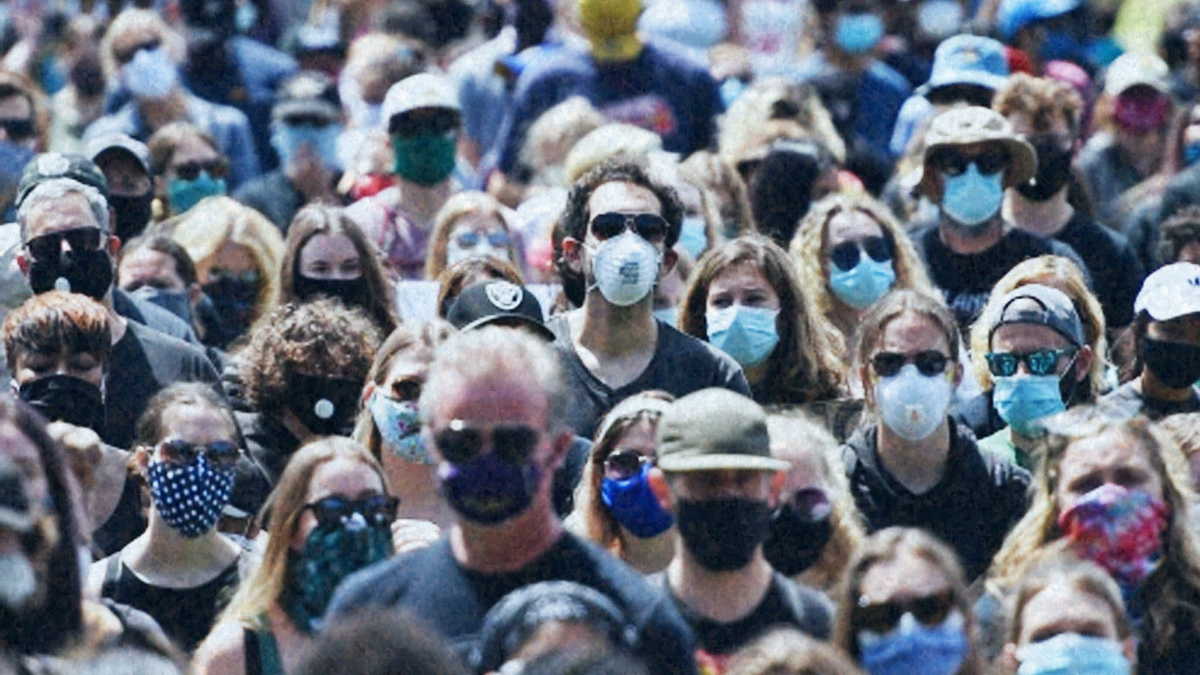 A vast majority of Canadians agree that the COVID-19 pandemic has brought out the worst in their fellow citizens, a new Angus Reid Institute poll shows.
On the two-year anniversary of the virus being declared a pandemic, people say they are faring worse now than when they were in 2020.
The poll, which was commissioned by CBC, suggests that approximately 80% of Canadians believed that people have been pulled further apart over the last two years and that "the pandemic has brought out the worst in people."
The poll surveyed 2,550 Canadian adults from March 1 – 4. A poll with a similar probability sample would carry a margin of error of +/- 2% or 19 times out of 20.
When it comes to how much compassion people have for one another, over 60% of people said that they feel their fellow citizens are now less compassionate.
56% of people polled also said that they are less optimistic now as a result of the pandemic. 
"When we see 80 plus per cent of people saying that the pandemic has pulled people further apart rather than brought them together, when we hear that almost the same number say that the pandemic has brought out the worst in people instead of the best in people, you really start to see that degradation, that breakdown of whatever sense of social cohesion we thought we might have felt this time two years ago," said Angus Reid Institute President Shachi Kurl.
Nearly half of the survey participants also said that their overall life quality has gotten worse, while only 23% said it has gotten better.
As reported by True North, a number of public figures and politicians – including Prime Minister Justin Trudeau – have played a significant role in demonizing and polarizing fellow citizens during the pandemic.
Trudeau has been criticized all over the world for painting unvaccinated Canadians as "racists, misogynists and extremists."
In a Sep. 2021 interview, Trudeau used the derogatory terms to describe his fellow citizens on a French-language program.
"They are extremists who don't believe in science, they're often misogynists, also often racists. It's a small group that muscles in, and we have to make a choice in terms of leaders, in terms of the country. Do we tolerate these people?" asked Trudeau. 
We're asking readers, like you, to make a contribution in support of True North's fact-based, independent journalism.
Unlike the mainstream media, True North isn't getting a government bailout. Instead, we depend on the generosity of Canadians like you.
How can a media outlet be trusted to remain neutral and fair if they're beneficiaries of a government handout? We don't think they can.
This is why independent media in Canada is more important than ever. If you're able, please make a tax-deductible donation to True North today. Thank you so much.