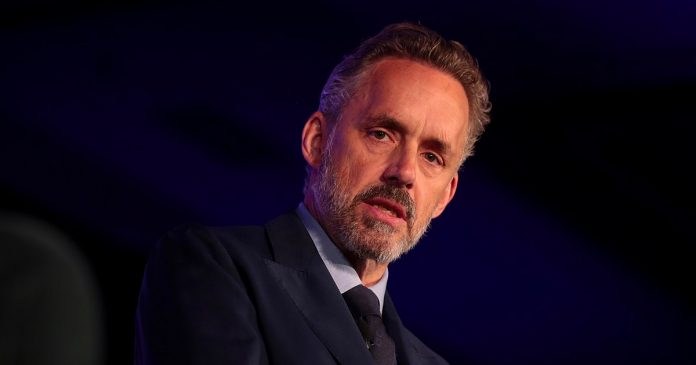 Prominent Canadian psychologist and author Dr. Jordan B. Peterson has voiced total opposition to Bill 67, which would enshrine "racial equity" in Ontario's education system.
"A warning to citizens of Ontario and Canada: Bill 67, which purports to be nothing but an 'anti-racist' bill, is in fact the most pernicious and dangerous piece of legislation that any Canadian government has attempted to put forward," said Peterson in a video posted to YouTube on Friday. 
Peterson said that Bill 67 would mandate "the subversion of the entire education system in Ontario K-12 as well as colleges and universities to the radically leftist doctrines known as critical theory." He described critical race theory as a harmful ideology premised on the belief that all institutions are racist, sexist and discriminatory.
Peterson said that the bill would lead to "boards of inquisition" in every educational institution, where anyone who violates the tenets of critical theory would be punished.
The bill was put forward by NDP MPP Laura Mae Lindo, who used to work as the "director of equity and diversity" at Wilfrid Laurier University.
Lindo was on personal leave when the Lindsay Shepherd affair thrust Laurier into the national spotlight. The university's diversity and equity office never apologized to Shepherd for the incident, and Lindo claims she never listened to the recording of the incident.
Peterson said the fact that the Ontario Progressive Conservatives have allowed the bill to move forward "is a woeful indication of both the perniciousness and deviance of the ideas that the legislation contains and evidence of their own stunning and continual inability to see the danger such doctrines present."
He called for the PCs to stand up against authoritarian ideologues by voting against the bill.
"This bill threatens the integrity of all the systems that will educate all the young people in Ontario for decades to come," he said. "The fact that it is already through second reading is inexcusable."
Bill 67 passed through second reading on March 3, with New Blue MPP Belinda Karahalios the sole vote against it.
Ontario Party MPP Rick Nicholls voted for the bill, but he said he regretted it after learning more about critical race theory.
Nicholls said that the bill's language "purports to say one thing but means something completely different."
"The bill is a wolf in sheep's clothing, and it slipped by because people, including myself, are not understanding its true content and intent," he wrote in an op-ed for True North on Wednesday.