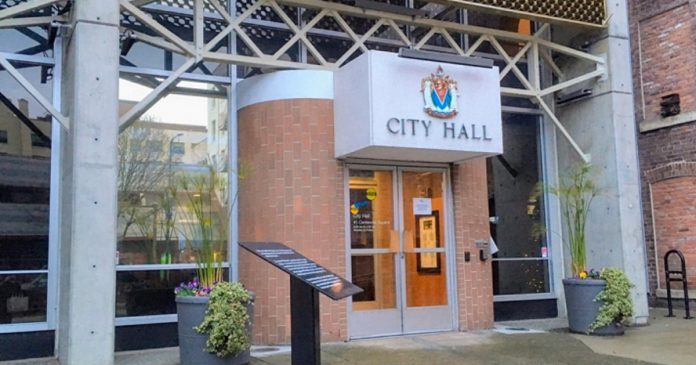 On top of their property taxes, Victoria residents and business owners could soon have the opportunity to pay a voluntary "reconciliation contribution" that will go towards local First Nations.
The move comes according to a council member motion before the City of Victoria's Committee of the Whole, titled Opportunity for Victoria Property Owners to Make Reconciliation Contribution.
"In consultation with the City's Chief Financial Officer, we have determined that it is administratively simple for the City to create an opportunity for residents and businesses, if they so wish, to contribute an additional voluntary amount based on their property taxes to be provided alongside the City's Reconciliation Grant to the Songhees and Esquimalt Nations," councillors wrote.
"Property owners will have the option of contributing amounts equal to 5% or 10% of their property taxes, or another amount of their choosing."
The motion was proposed by Victoria mayor Lisa Helps and councillors Marianne Alto, Sarah Potts and Jeremy Loveday.
"This same process will be followed each year, giving property owners an opportunity to opt in each year. Just because a property owner makes a contribution one year does not mean they are obligated to do so in any following year. The City is not able to issue charitable tax receipts for the contributions," the motion continues.
In its 2022 budget, the City of Victoria implemented a five-year reconciliation grant worth $200,000 that would go to both the Songhees and Esquimalt Nations.
"Council made this decision as a small gesture to recognize that the wealth generated by the City in the form of property taxes comes from Lekwungen lands, and that reconciliation and decolonization must involve more than words. Reconciliation must also include actions," wrote councillors.
Councillors also cited the so-called discovery of "215 children's bodies" buried at a gravesite near the former Kamloops Residential School to justify the optional tax. 
As commentators have pointed out, the claims around children being buried at the Kamloops site have not been substantiated, and First Nations Chief Rosanne Casimir has stated that the discovery was "not a mass grave" as the media had earlier described.