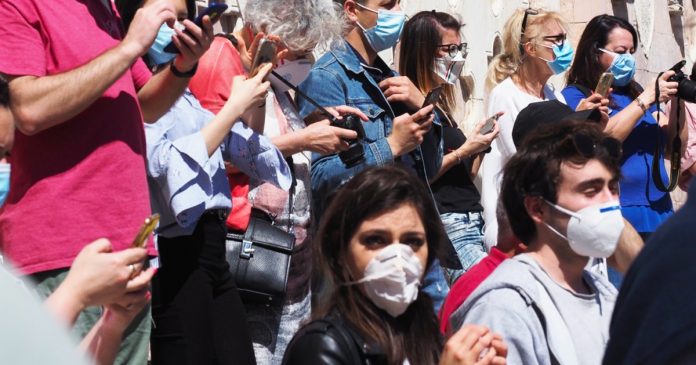 Whether it was the obsessive rules about masking, punitive vaccine mandates or the bullying tactics used against the unvaccinated, Canada's Covid policies were characterized by repeated failures.
The public health advice was confusing, hypocritical, hectoring and oftentimes, completely counter to what we knew about the virus. It was opposed to scientific knowledge.
Today on the Candice Malcolm Show, Candice is joined by Dr. Matt Strauss, the Medical Officer of Health for Haldimand Norfolk and an ICU doctor at Guelph General Hospital. Dr. Strauss wrote a recent opinion piece he wrote on a comprehensive scientific study on the limitations of masks – especially cloth masks.
They talk about the repeated failed approaches to Covid, the limitations of vaccines, the bullying tactics used in the media against people with dissenting opinions (including Dr. Strauss!) and the many unintended consequences of our failed policies. 
SUBSCRIBE TO THE CANDICE MALCOLM SHOW
We're asking readers, like you, to make a contribution in support of True North's fact-based, independent journalism.
Unlike the mainstream media, True North isn't getting a government bailout. Instead, we depend on the generosity of Canadians like you.
How can a media outlet be trusted to remain neutral and fair if they're beneficiaries of a government handout? We don't think they can.
This is why independent media in Canada is more important than ever. If you're able, please make a tax-deductible donation to True North today. Thank you so much.