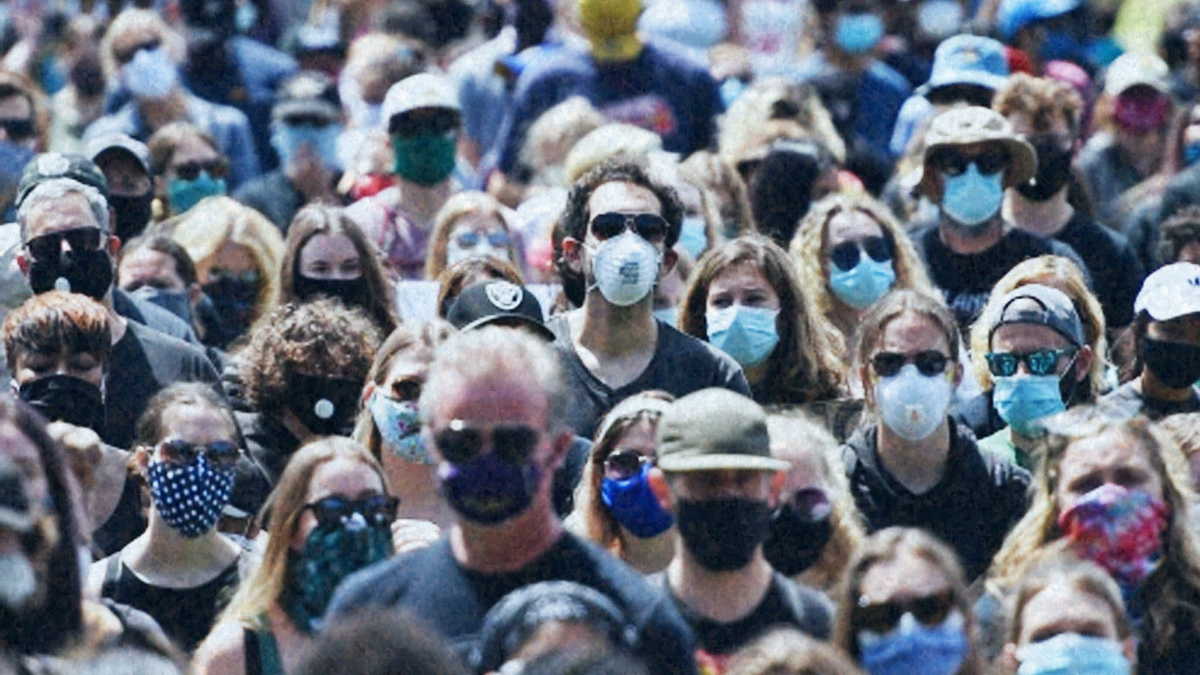 Some health experts are citing a "sixth wave" of COVID and warning Ontarians may soon be forced to wear masks again even though some regions that still have mask mandates display higher rates of COVID transmission.
Ontario lifted its mask mandate for most indoor public settings on Mar. 21. The province had also previously ended all capacity and gathering restrictions as well as its vaccine passport requirement on Mar. 1.
"We are now learning to live with and manage COVID-19 for the long term," said Ontario's Chief Medical Officer of Health Dr. Kieran Moore Mar. 9. "This necessitates a shift to a more balanced response to the pandemic."
Moore also said that rising indicators were to be expected as people began to have more interactions with each other.
However, a recent increase in COVID-19 transmission has other government health experts worried. In a special statement, Ottawa's Medical Officer of Health Dr. Vera Etches said that the city's COVID-19 levels "are very concerning."
She added that "we highly recommend wearing a mask when indoors & getting vaccinated with all the doses you're eligible for."
Etches also said in an interview that she is not completely ruling out bringing back mask mandates.
"I am always reviewing the situation and thinking about what could be done locally, including taking a look at whether this is a time where it would make sense to use a Section 22 order," said Etches.
Under Section 22 of Ontario's Health Protection and Promotion Act, medical officers of health have the power to issue health orders including mask mandates, lockdowns and school closures.
Dr. Raywat Deonandan, an epidemiologist and associate professor at the University of Ottawa told CP24 he believes in keeping masking, vaccinations and checks for symptoms for "as long as possible."
Deonandan also said he is anticipating that "just as night follows day, that the rising cases will be followed by rising hospitalizations and a rise in deaths."
The head of the Ontario Science Advisory Table Dr. Peter Juni also commented on the rise in COVID-19 transmission, saying that people need to be aware that the lifting of mask mandates is probably not going to be permanent.
Despite these warnings, jurisdictions that still have mask mandates in place are also seeing an increase in viral transmission. This includes Quebec, one of the only Canadian provinces that still requires people to wear masks in indoor public settings.
On Thursday, Quebec had 1238 hospitalizations related to COVID-19, including 66 in ICU. The province also reported 12 new deaths and 3319 positive PCR tests.
In contrast, Ontario – which does not have a mask mandate and whose population is almost double that of Quebec – reported a lower number of positive tests, with 3139 cases on Thursday.
Ontario also had 807 people in hospital on Thursday, with 61.3% of them fully vaccinated.
Data from the United Kingdom also shows jurisdictions with mask requirements having a higher per capita case count than those without a mandate.
Scotland, the only UK constituent country that currently requires masking, has the highest case count per 100,000 people. On Mar. 24 there were 201.7 new cases per 100,000 in Scotland, and 126.2 new cases per 100,000 in England, where there is no mask mandate. Scotland also recently saw record COVID-19 hospitalizations.
Northern Ireland, which has no mask mandate, also had a lower new COVID-19 case count per capita than Scotland on Mar. 24.
For now, the government of Ontario does not intend to reintroduce restrictions. However, Quebec's National Director of Public Health Dr. Luc Boileau did not rule out bringing back restrictions to deal with the sixth wave today in an interview with Radio Canada.
During the Omicron wave, Ontario and Quebec were some of the only jurisdictions in the Western world to reinstate lockdowns.
Quebec went so far as to ban all private indoor gatherings, shut down places of worship and even impose a strict, police-enforced curfew from 10 p.m. to 5 a.m. on its population – despite high rates of vaccination.
In contrast, Saskatchewan opted not to close businesses or to limit gatherings during the province's fifth wave, despite being pressured to do so.