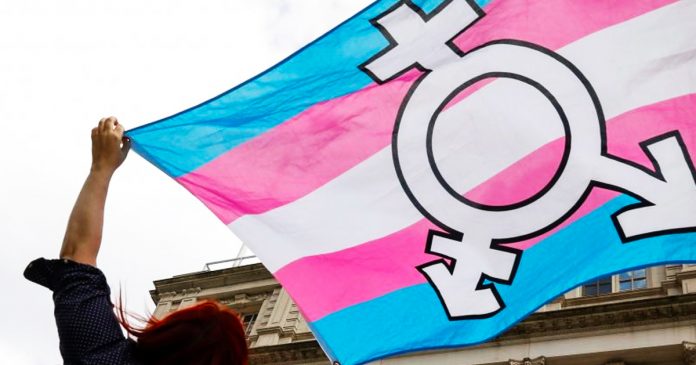 According to documents obtained by True North, officials at a Toronto District School Board (TDSB) presentation on transphobia last week heard that students should be able to use whichever bathroom "best corresponds" to a student's gender identity and that parents should not be informed of that identity without the student's consent.
"A student's self identification is the sole measure of the student's gender," documents from the high school state.
The presentation comes in the wake of a Halton District School Board directive a few months ago stating that students should be able to use whichever change room they feel is "most gender affirming," and that female students who were uncomfortable with the arrangement should be asked to change elsewhere.
Details of the surreal presentation to the TDSB high school were provided to True North by staff extremely concerned with what they felt were "alarming developments" at the Toronto board. The name of the school is not being identified to protect sources.
The talk – led by 19 trans students and their allies – informed staff of TDSB guidelines, stating that a school should never disclose to a parent a student's gender or preferred pronouns without that student's consent.
They added that the policy must be followed "regardless of the age of the student."
The trans students and their allies also insisted these guidelines make it perfectly acceptable for a boy to use a girl's washroom if it "best corresponds" to the student's gender identity.
It was noted that the school has a gender-neutral washroom already, but that some students may not feel comfortable using it. No reason was given as to why that would be the case.
Considerable time was spent introducing the trans panel and their pronouns.
One student claimed to go by two names "with no preference" – Kori and Elisha – as well as relatively new pronouns (or neo-pronouns), "aem/aemia" and "it/its."
Another named Izzy uses "they/them," while Avery uses "any pronouns."
Kara said "her/their" pronouns are "she/they."
Two woke teachers – who were certain to say they use "she/her" – interjected to say, "it's not a big ask" to learn all these special names and pronouns because they already refer to students by their preferred names. The teachers failed to mention how the pronouns fit into that.
Another presenter, Tiana, noted that the word "queer" is no longer a slur but has been "reclaimed" by many LGBTQ+people. She said some of the group will take Queer Studies courses in university and listen to queercore punk.
"Still you don't want to call someone 'queer' unless you know they're cool with it," she said.
Teachers were also given a fact sheet of questions and answers, telling them that if they "misgender a student," they should apologize, "do better (use the correct pronoun next time) and move on quickly."
Alarming as all this sounds, woke ideology is spreading like wildfire through Ontario school boards.
The Halton District School Board has also issued an administrative procedure echoing the discussions at the TDSB high school meeting. This includes receiving a student's consent before advising a parent of that student's gender identity as well as allowing students to use washrooms that are the "most gender affirming."
But officials at this woke board go even further, declaring that students can use a change room for health and phys ed that is the "most gender affirming" or where they "feel the safest."
They also say if a female, for example, feels uncomfortable with that, she will be asked to change at another time or use a nearby private area.
Students will also be able to attend a class of their choosing that is "most gender affirming" or meets their safety needs and – get this – participate on sports teams that are most "gender affirming" (reminiscent of the accommodation being made for American trans swimmer Lia Thomas).
If a trans student goes on an overnight trip or excursion, school staff must work "in collaboration" with the student to finalize room arrangements that are the "most gender affirming" – and cover any extra costs that may result (if said person gets his, her, their or its own room), the policy says.
The TDSB teachers who approached me are right. This is very disturbing for so many reasons.
Never mind that so much time is being spent on satisfying the gender-obsessed teachers to learn all these ridiculous pronouns instead of actually preparing students for life in the real world.
It quite simply has gone too far.
The idea that a school board can keep a student's gender status from their parents if they are under the age of majority is a disturbing and appalling overreach.
If radical leftists at the TDSB or the Halton board want to groom would-be transgender kids, at least wait until they're adults.
And if students want to use a washroom that is a "safe space," let them use the gender-neutral washroom – don't make it uncomfortable for the rest of the (female) student population to change, visit a washroom or even go on a school excursion to appease a fringe minority of cult-like woke teachers and students.
I'm afraid Ontario school officials have completely lost their way.
Students are not a social science experiment.
TDSB – Transforming IT Syst… by True North
Hamilton District School Bo… by True North