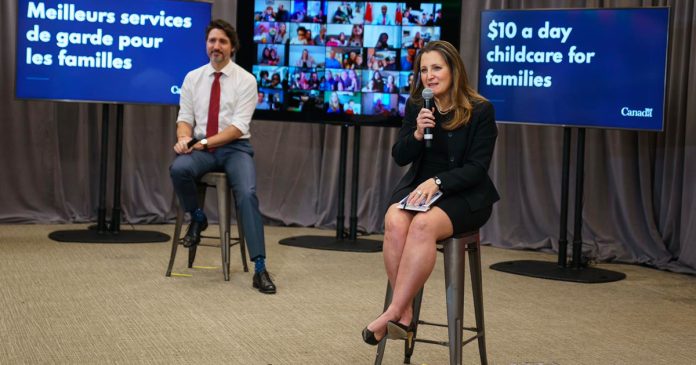 The parliamentary budget watchdog is warning that a 10% tax on private planes, expensive cars and boats proposed by Finance Minister Chrystia Freeland will lead to a loss of jobs and generate far less revenue than the government estimates.
According to Blacklock's Reporter, the Parliamentary Budget Office (PBO) slammed the proposed tax in a recent Legislative Costing note, saying that it will cost people jobs once implemented in September.
"It is difficult to determine the extent of job losses but it is quite clear that with such a reduction in sales there would certainly be job losses," said Budget Officer Yves Giroux.
The Trudeau government claimed the tax would generate $779 million in revenue by 2027, but according to Giroux it would cut sales of luxury aircraft, boats and cars by $2.9 billion.
The PBO has also said it would raise $163 million in one year but at the same time cause a $604 million reduction in sales. 
Conservative MP Adam Chambers predicted that revenues would be short $375 million in the next five years due to lost GST on sales.
"It is going to take down substantially the net impact to the government's coffers, is that a fair assessment?" said Chambers.
"That's indeed a fair assessment," responded Giroux. "Because of the reduction in sales there will undoubtedly be a reduction in sales taxes collected, the extent to which is difficult to estimate because it is a niche market obviously."
Freeland peddled the tax on vehicles and airplanes over $100,000 and boats over $250,000 in the 2021 budget. At the time she claimed it was a way for the wealthy to contribute to pandemic recovery.
"If you have been lucky enough or smart enough or hardworking enough to afford to spend $100,000 on a car or $250,000 on a boat, congratulations! And thank you for contributing a little bit of that good fortune to help heal the wounds of Covid and invest in our future collective prosperity," wrote Freeland.
Others like the International Association of Machinists and Aerospace Workers also predicted earlier this month that the tax would lead to job losses.
"Are we putting Canadian companies at a disadvantage globally versus competitors? To us the answer is clear: yes," said general vice-president David Chartrand. "Will this tax generate a loss in sales? Absolutely. Would this translate into job loss? If you're selling fewer aircraft you're manufacturing fewer aircraft, you have fewer jobs." 
We're asking readers, like you, to make a contribution in support of True North's fact-based, independent journalism.
Unlike the mainstream media, True North isn't getting a government bailout. Instead, we depend on the generosity of Canadians like you.
How can a media outlet be trusted to remain neutral and fair if they're beneficiaries of a government handout? We don't think they can.
This is why independent media in Canada is more important than ever. If you're able, please make a tax-deductible donation to True North today. Thank you so much.