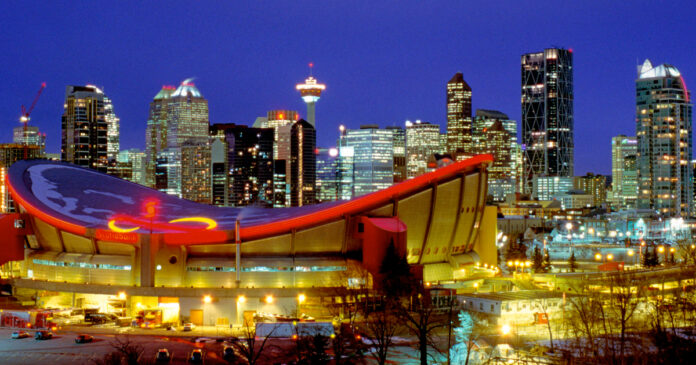 Almost eight in ten (78%) Canadians believe that the country is in or near recession, according to a new survey.
A Maru Public Opinion poll conducted for Yahoo shows a majority of Canadians have indicated that the economy is on the wrong track.
Over half (52%) said they believe that the country is already in a recession. Half again of those said they believed that Canada would enter a recession in the next three months, putting the number of Canadians concerned about an economic downturn at 78%.
Although many would define a recession as a decline in overall economic activity, economists specifically identify a recession as two or more months in a row with negative GDP growth.
Concerns over the economy entering a recession stem from several economic developments, including the Bank of Canada raising interest rates in an effort to curb inflation. Inflation has reached a high of 6.8% – a number not seen since the Mulroney government 31 years ago.
The rise in prices can be attributed to a multitude of factors including the federal government's lack of fiscal responsibility. Other factors include commodities like oil and wheat reaching record-high prices. 
A majority of Canadians have also seen their wages outpaced by inflation. Wages rose 2.7% over the last two years, compared to 3.4% inflation over the same period of time.
Economic troubles have also led to more Canadians setting tighter restrictions on their personal expenditures as the cost of living rises.
According to the Maru poll, more than half of Canadians (52%) "indicate that they have set stricter priorities and reduced their spending."
Rising prices have also contributed to a third (32%) of Canadians admitting they are in a poorer financial situation than the month prior. Only 8% of Canadians said their situation was improving from month to month. 
In terms of regions, the poll showed Atlantic Canada and the Western provinces especially distressed about economic issues.
While 62% of total Canadians said the economy is headed in the wrong direction, this number went up to 75% for Atlantic Canadians, 77% for respondents from Manitoba and Saskatchewan, and 66% for Albertans.
The poll was conducted by Maru Public Opinion commissioned by Yahoo Canada and involved 1,517 Canadian adults. The margin of error for a poll this size is +/- 2.5%, 19 times out of 20.
An Angus Reid study in May supports these findings, with half of Canadians saying they were struggling to feed their families.
It showed that, overall, Canadians were pessimistic about the economic future of the country. Around 62% said they believe that "the economy is moving on the wrong track" compared to the 30% of respondents who said they believe the country is on the right path.
Affordability has proven to be a key priority for Canadians, with both the Ontario election campaign and the Conservative Party of Canada leadership race defined by policies intending to lower the cost of living.
We're asking readers, like you, to make a contribution in support of True North's fact-based, independent journalism.
Unlike the mainstream media, True North isn't getting a government bailout. Instead, we depend on the generosity of Canadians like you.
How can a media outlet be trusted to remain neutral and fair if they're beneficiaries of a government handout? We don't think they can.
This is why independent media in Canada is more important than ever. If you're able, please make a tax-deductible donation to True North today. Thank you so much.