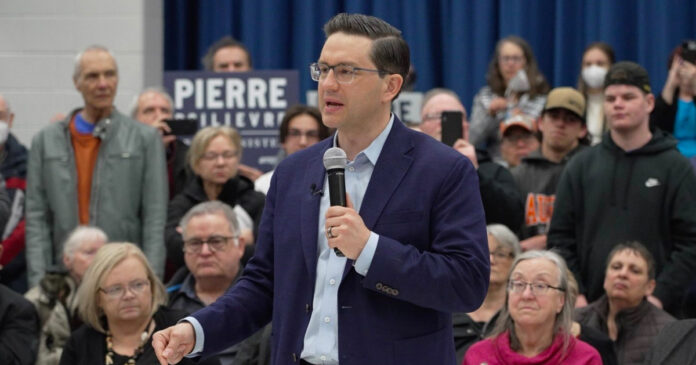 Conservative leadership candidate Pierre Poilievre says a technical malfunction prevented him from voting for a Conservative motion to end travel-related Covid mandates.
Members of parliament voted Monday on a motion from Conservative MP Melissa Lantsman to "call on the government to immediately revert to pre-pandemic rules and service levels for travel."
The motion failed 201-112. Independent MP Kevin Vuong and Liberal MP Joel Lightbound voted with the Conservatives. The remaining Liberals and all Bloc, NDP and Green MPs voted against the motion.
The unofficial tally provided by the House of Commons shows no vote for Poilievre, who has campaigned against Covid mandates throughout the leadership race.
In a statement to True North, Poilievre said he did, in fact, attempt to vote for the motion remotely, but it wasn't logged.
"I attempted to vote for MP Melissa Lantsman's motion ending all COVID travel restrictions," Poilievre said. "I was voting remotely as I was in Thunder Bay, but the voting application did not register my vote as a result of a technical problem. I will be raising a point of order to alert the speaker to the issue and asking for my vote to be properly counted as favouring the end of these rules."
Fellow MPs and leadership candidates Leslyn Lewis and Scott Aitchison both remotely voted for Lantsman's motion, the tally shows.
"I oppose the unscientific vaccine mandates. I opposed them from day one and I will oppose them until they are all removed," Poilievre said in the statement.
We're asking readers, like you, to make a contribution in support of True North's fact-based, independent journalism.
Unlike the mainstream media, True North isn't getting a government bailout. Instead, we depend on the generosity of Canadians like you.
How can a media outlet be trusted to remain neutral and fair if they're beneficiaries of a government handout? We don't think they can.
This is why independent media in Canada is more important than ever. If you're able, please make a tax-deductible donation to True North today. Thank you so much.