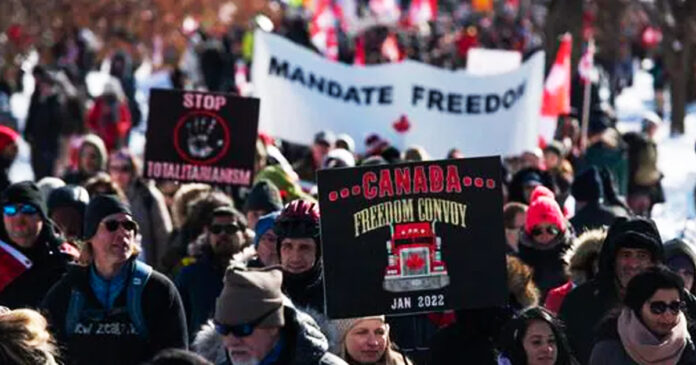 The legacy media has a double standard when it comes to covering protests in Canada. According to the media, protesters on the political right are "angry and racist" but protesters on the left are righteous and worthy of interviews. Plus, a recent protest in Brampton debunks the media's fake and dishonest narrative of "angry and racist" protests targeting leftist politicians.
Plus, a Liberal MP delivers a speech in the House of Commons celebrating "vaginas and vulvas," but doesn't say "woman" once in her entire grotesque speech. But this isn't the first time the Trudeau government has failed to define what a woman is.
And amid alarming stats that Canada's fertility rate is declining, the legacy media celebrates and claims "it's better for the society and the planet."
It's Fake News Friday on The Candice Malcolm Show! Candice and True North producer Harrison Faulkner discuss this week's worst examples of fake news in the legacy media.
SUBSCRIBE TO THE CANDICE MALCOLM SHOW
We're asking readers, like you, to make a contribution in support of True North's fact-based, independent journalism.
Unlike the mainstream media, True North isn't getting a government bailout. Instead, we depend on the generosity of Canadians like you.
How can a media outlet be trusted to remain neutral and fair if they're beneficiaries of a government handout? We don't think they can.
This is why independent media in Canada is more important than ever. If you're able, please make a tax-deductible donation to True North today. Thank you so much.