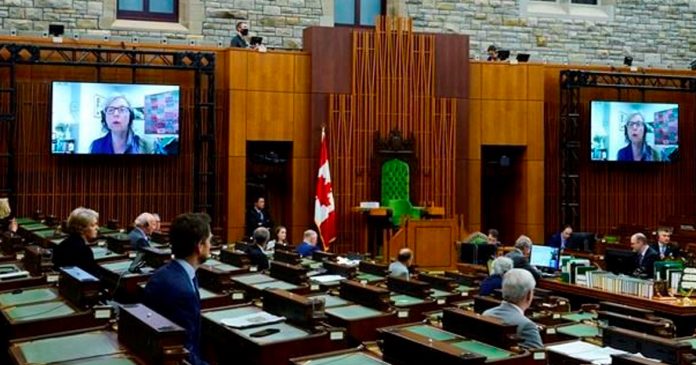 The Trudeau government has written off $1.2 million in taxpayer assets due to rampant thefts and losses among federal agencies.
According to Blacklock's Reporter, an Inquiry Of Ministry shows that since Apr. 1, 2018, the government has recorded a total of $1,210,893 in lost or missing assets.
Among the incidents was $153,666 in stolen cash for "unauthorized or fraudulent use of acquisition or travel cards" within Parks Canada. The agency saw 65 different incidents of people improperly using taxpayer credit cards as well as 15 petty thefts ranging from $3 to $2000 in value.
It is unclear how many federal employees were fired or faced criminal charges as a result of fraudulent activity or thefts.
"Public servants shall endeavour to ensure the proper, effective and efficient use of public money," the Treasury Board's Values And Ethics Code For The Public Service writes. 
Other incidents of fraud include a whopping $623,938 stolen as a result of 17 different claims through the Regional Relief and Recovery Fund by Prairie Economic Development Canada.
Meanwhile, Foreign Affairs wrote off $112,926 in losses ranging from $131 in stolen wine and a $19,807 theft of an "emergency cash parcel" on a mission abroad.
The largest loss reported by Foreign Affairs took place abroad in Algeria, where diplomats reportedly sent $82,902 to an organization without realizing it was actually a donation.
"In 2017 the Algiers mission made a payment to the Friends of the American International School in order to reserve seats in the soon to be built school," wrote the inquiry. "Unfortunately in the view of the American School this payment was a donation and no reimbursement is intended."
Other thefts while abroad included $145 stolen "from the petty cash not accounted for during the closure of the mission in Kabul" during last year's withdrawal from Afghanistan.
$2273 worth of stolen passports was also reported by Foreign Affairs staff, as well as a $3435 loss due to an "email fraud scheme." 
We're asking readers, like you, to make a contribution in support of True North's fact-based, independent journalism.
Unlike the mainstream media, True North isn't getting a government bailout. Instead, we depend on the generosity of Canadians like you.
How can a media outlet be trusted to remain neutral and fair if they're beneficiaries of a government handout? We don't think they can.
This is why independent media in Canada is more important than ever. If you're able, please make a tax-deductible donation to True North today. Thank you so much.