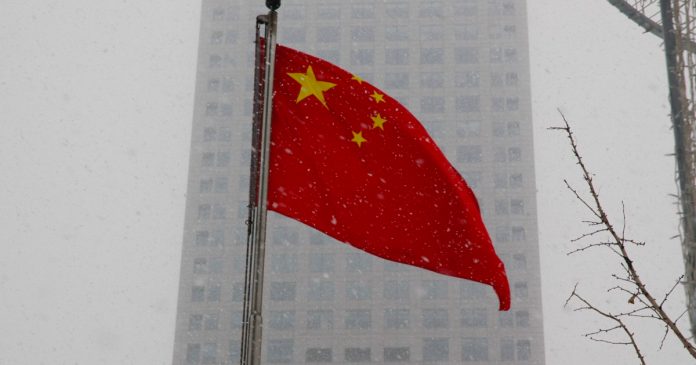 After the Canadian Armed Forces reported Chinese fighter jets coming into dangerously close range of Canadian aircrafts, the People's Republic of China (PRC) is blaming the Canadian government for an increase in hostility and threatened Canada with "serious consequences."
According to Global News, Chinese planes were reported buzzing Canadian pilots taking part in a United Nations mission to monitor North Korea. Reports have emerged of Chinese jets flying as close as 20 feet from Canadian military aircraft.
China's defence ministry's spokesperson Wu Qian addressed the incident and alleged that Canada has threatened China's national security by participating in an UN-backed mission enforcing sanctions on North Korea.
"Recently, the Canadian air forces aircraft have stepped up intelligence activities and provocations against China under the pretext of implementing UNSC (United Nations Security Council) resolutions, which poses a threat to China's national security and also endangers the personnel of both sides," said Wu. 
The Chinese defence ministry did not provide evidence that Canada provoked or has been spying on China. In addition, Beijing has not made it clear whether or not the PRC opposes Canada's enforcement of sanctions against North Korea.
China has been a long-time supporter of the North Korean regime, as the PRC has a strategic interest in maintaining the totalitarian country's sovereignty.
Wu added to his comments by saying, "China urges the Canadian side to face up to the seriousness of the situation, strictly restrain the frontline troops and refrain from any risky and provocative acts, otherwise all serious consequences arising from this will be borne by the Canadian side."
A statement from the Department of National Defence (DND) blasts the PLA for failing to "adhere to international air safety norms" and compromising the safety of not only Canadian servicemen, but also Chinese pilots.
"In some instances, the (Canadian) aircrew felt sufficiently at risk that they had to quickly modify their own flight path in order to increase separation and avoid a potential collision with the intercepting aircraft," said a DND spokesperson.
China's People's Liberation Army's (PLA) warplanes have been harassing the Royal Canadian Air Force's aircraft over international waters for at least a month now. Between April 26 and May 26, Chinese aircraft buzzed the Canadian plane at least 60 times, according to the Department of National Defence.
The CP-140 Aurora, a patrol aircraft, is being used to conduct Operation NEON – a United Nations-led effort to enforce sanctions imposed against North Korea. 
The mission involving the CP-140 Aurora commenced on April 26, the same day the Chinese government began harassing operators executing the Canadian component of Operation NEON.
This latest incident marks a significant increase in tensions between the PRC and the Trudeau government since the detention of Micheal Kovrig and Michael Spavor in 2018 – Canadians detained on bogus espionage charges in China in retaliation for Canada's arrest of Meng Wanzhou. The two Michaels were eventually freed and returned to Canada in 2021.