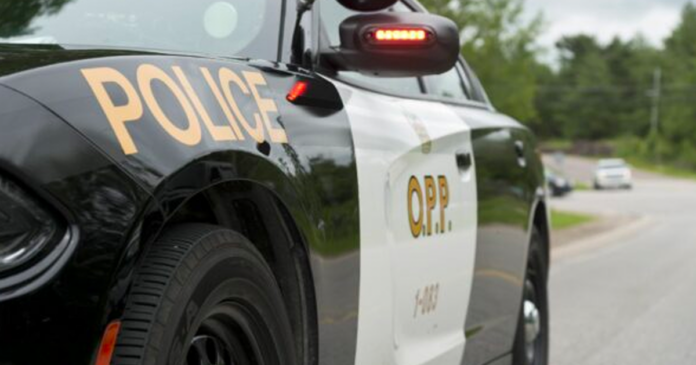 A veteran hunter from Ottawa Valley took the Ontario Provincial Police (OPP) to court and won after they seized his firearms.
Ontario Court Justice J. R. Richardson ordered that the OPP return 68-year-old Stephen Clouthier's long rifles.
Richardson cited Clouthier's past good behaviour and responsible use of guns.
During the pandemic, the OPP acted on an anonymous tip that Clouthier wasn't taking his psychosis medication after a brief mental health break in November 2020.
At the time, Clouthier was struggling to deal with the death of his wife and sibling and his mother's deteriorating health.
After being hospitalized at Queensway Carleton Hospital, his doctor noted that Clouthier's psychosis "was not severe enough to him being forced to take medication against his will." Clouthier never expressed an intent to harm himself or others. 
"There is no evidence that the psychosis that Mr. Clouthier was experiencing in November 2020 has recurred since his discharge from hospital," said Richardson in his judgement.
"While I agree that there would have been concrete reasons and legitimate concerns about Mr. Clouthier's gun ownership and possession at the time that this matter arose, those concerns have now evaporated. I note as well that Mr. Clouthier's mother passed away — something that surely would have been a stressful or triggering event for him — after his release from Queensway Carleton and there was no reported relapse in his condition."
Crown prosecutors attempted to argue that Clouthier should not have his guns returned to him because they claimed he wasn't a responsible gun owner, citing the need for continued mental health care. However, Richardson disagreed.
"Mr. Clouthier's firearms are long guns which he uses for hunting. He has hunted all his life. It is a family activity he engages in," said Richardson.
Throughout the trial, Clouthier was not represented by a lawyer and stood to testify on his own behalf.
During his ruling Richardson also cited the negative impact that lockdowns had on Clouthier's mental health which played a contributing factor in his mental health decline.
"The evidence establishes that Mr. Clouthier was suffering from some sort of transitory psychosis, which appears to have been a stress reaction to a number of circumstances, including the recent death of his wife and one of his siblings, the decline in the health of his mother, the grief associated with his daughter and her family's relocation two and a half hours away from where he lives, and the general sense of isolation that he was experiencing as a result of various Covid-19 lockdowns," said Richardson.
We're asking readers, like you, to make a contribution in support of True North's fact-based, independent journalism.
Unlike the mainstream media, True North isn't getting a government bailout. Instead, we depend on the generosity of Canadians like you.
How can a media outlet be trusted to remain neutral and fair if they're beneficiaries of a government handout? We don't think they can.
This is why independent media in Canada is more important than ever. If you're able, please make a tax-deductible donation to True North today. Thank you so much.