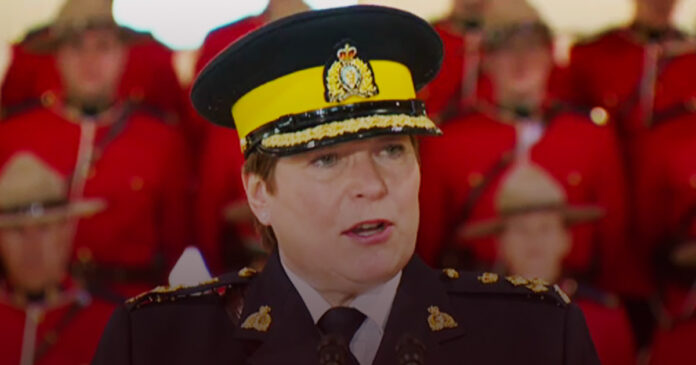 A new report casts shade on the political independence of the RCMP after it was alleged that Commissioner Brenda Lucki promised Liberal Public Safety Minister Bill Blair and the Prime Minister's Office to use a mass shooting towards implementing gun control measures.
According to the Halifax Examiner, Lucki "made a promise" to Blair in the midst of the 2020 Nova Scotia mass shooting. Soon after Lucki pressured her officers to release information regarding the weapons used by the killer.
Notes by RCMP officers responding to the shooting reveal that Lucki was not happy with the way law enforcement responded to the incident in relation to the guns used by the shooter, Gabriel Wortman.
"The Commissioner was obviously upset. She did not raise her voice but her choice of words was indicative of her overall dissatisfaction with our work. The Commissioner accused us (me) of disrespecting her by not following her instructions. I was and remain confused over this," wrote RCMP Support Services officer Darren Campbell.
"The Commissioner said she told Comms to tell us at H Division to include specific info about the firearms used by [the killer]….However I said we couldn't because to do so would jeopardize ongoing efforts to advance the U.S. side of the case as well as the Canadian components of the investigation."
Campbell was among the officers who responded to media requests about the shooting. Unlike some of his peers, he refused to reveal details about the investigation.
"The Commissioner said she had promised the Minister of Public Safety and the Prime Minister's Office that the RCMP (we) would release this information. I tried to explain there was no intent to disrespect anyone however we could not release this information at this time," Campbell wrote.
"The Commissioner then said that we didn't understand, that this was tied to pending gun control legislation that would make officers and the public safer. She was very upset and at one point Deputy Commissioner (Brian) Brennan tried to get things calmed down but that had little effect. Some in the room were reduced to tears and emotional over this belittling reprimand."
Soon after Prime Minister Justin Trudeau banned numerous firearms using an order in council in May 2020. Last month, Trudeau also tabled Bill C-21 which would further restrict the rights of law-abiding firearm owners.
At the time there was also confusion about the death toll of the shooting. On separate occasions, Lucki claimed that there were 13 victims, 14 victims and 17 victims.
The inconsistency of victim count was brought up by then-RCMP Nova Scotia spokesperson Lia Scanlan in an email.
"Can I make a request that we stop changing the number of victims? Please allow us to lead the release of information. It looks fragmented and inconsistent. I spoke with the Commanding Officer tonight and we will be updating this tomorrow," wrote Scanlan.
Eventually, the RCMP claimed that there were 19 victims on Apr. 20, 2020 with the final count only being revealed a day later totalling 22 victims.
We're asking readers, like you, to make a contribution in support of True North's fact-based, independent journalism.
Unlike the mainstream media, True North isn't getting a government bailout. Instead, we depend on the generosity of Canadians like you.
How can a media outlet be trusted to remain neutral and fair if they're beneficiaries of a government handout? We don't think they can.
This is why independent media in Canada is more important than ever. If you're able, please make a tax-deductible donation to True North today. Thank you so much.