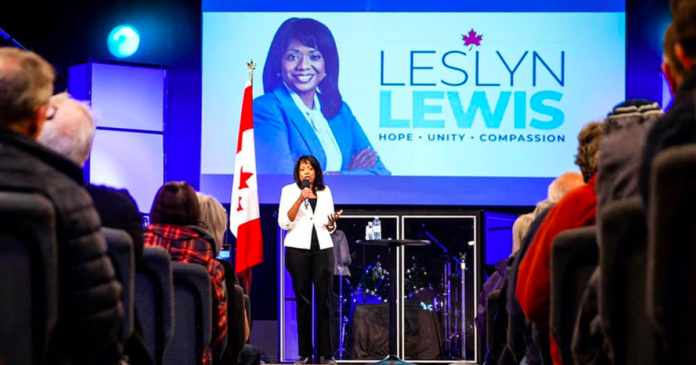 Dr. Leslyn Lewis is vying to lead the Conservative Party of Canada and become the next prime minister. She is also the only pro-life candidate vying for the leadership.
True North's Elie Cantin-Nantel attended a campaign event Lewis held at Ottawa's Greenbelt Church and asked attendees why they were supporting her. He also asked them what conservatives can do differently to win the next election and if they think it is possible for the party to win with a pro-life platform and leader.
True North also interviewed Lewis to find out what her vision of the Conservative party is.
We're asking readers, like you, to make a contribution in support of True North's fact-based, independent journalism.
Unlike the mainstream media, True North isn't getting a government bailout. Instead, we depend on the generosity of Canadians like you.
How can a media outlet be trusted to remain neutral and fair if they're beneficiaries of a government handout? We don't think they can.
This is why independent media in Canada is more important than ever. If you're able, please make a tax-deductible donation to True North today. Thank you so much.