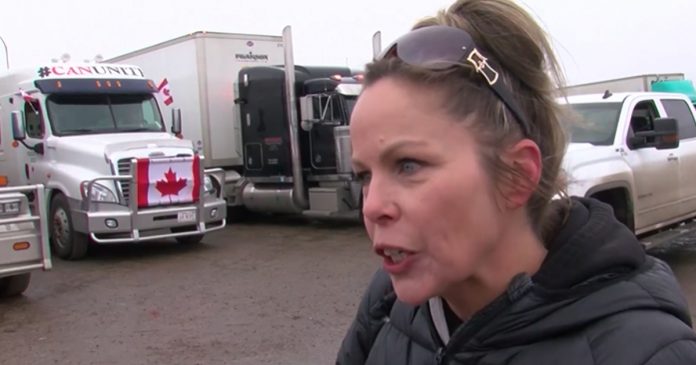 Freedom Convoy fundraiser Tamara Lich has been arrested in Medicine Hat, Alberta.
Edmonton lawyer Keith Wilson, who led the Freedom Convoy legal team, confirmed the news Monday evening.
Lich is presently on bail after being charged with mischief, counselling mischief, and other charges related to the convoy protests in Ottawa in January and February of this year.
Wilson said he is still trying to ascertain the nature of the arrest, but believes it may be based on allegations of violating bail conditions.
Lich is currently under strict bail conditions which bar her from using social media, speaking out against vaccine mandates, or "verbally, in writing, financially, or by any other means, support anything related to the Freedom Convoy."
According to Wilson, police have said they may hold her for up to six days while arranging a prisoner transport to Ottawa.
Convoy security lead and former RCMP officer Danny Bulford tweeted that the circumstances of Lich's arrest make it seem as though she had a Canada-wide warrant, which he said are "normally reserved for serious offences like Murder, not breach allegations."
Lich returned to Alberta last week after appearing in Toronto to accept the Justice Centre for Constitutional Freedoms' George Jonas Freedom Award. She delivered a speech about freedom which did not mention the convoy.
At a bail review hearing earlier this month, lawyers for the Crown tried to argue Lich was in violation of her bail conditions for planning to accept the award, though the judge rejected this.
This is a developing story which will be updated as more information becomes available.