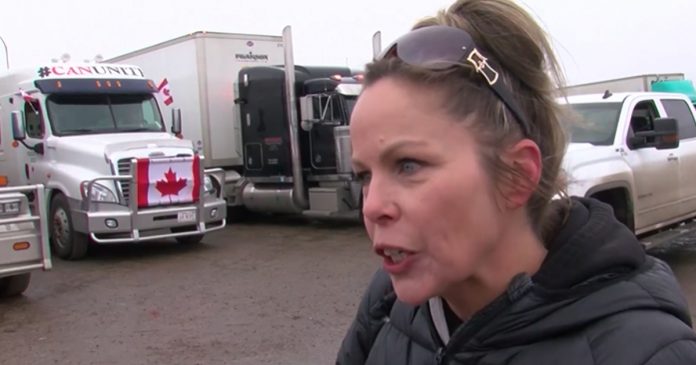 Freedom Convoy organizer Tamara Lich is currently sitting in jail awaiting trial on her bail breach charge – an unprecedented situation in Canadian legal history. Other organizers and people involved in the Freedom Convoy are either out on bail or not facing charges at all, so why is Tamara Lich the one who seems to be facing the harshest punishment and why is the state throwing the proverbial kitchen sink at this case?
Criminal defence attorney Ari Goldkind joins Rupa on the podcast to discuss why he believes that the handling of Tamara Lich's case is an affront to Canada's justice system and a danger to Canada's democracy. Goldkind believes that Lich is an 'enemy of the state' and that she is being punished because of her politics.
Goldkind is no supporter of the convoy. In fact he was at the time and still is adamantly against the actions of the protesters in Ottawa and at the numerous blockades across the country, however as he explains to Rupa on the show, he is extremely concerned about the handling of Tamara Lich's criminal case.
Ari and Rupa do a deep dive into the legal process unfolding in the Lich case and have a long and engaging discussion about Canada's political and legal system in the wake of the Freedom Convoy protests that continue to have ripple effects in Canada and around the world.
Tune in to the Rupa Subramanya Show now!
SUBSCRIBE TO THE RUPA SUBRAMANYA SHOW
We're asking readers, like you, to make a contribution in support of True North's fact-based, independent journalism.
Unlike the mainstream media, True North isn't getting a government bailout. Instead, we depend on the generosity of Canadians like you.
How can a media outlet be trusted to remain neutral and fair if they're beneficiaries of a government handout? We don't think they can.
This is why independent media in Canada is more important than ever. If you're able, please make a tax-deductible donation to True North today. Thank you so much.