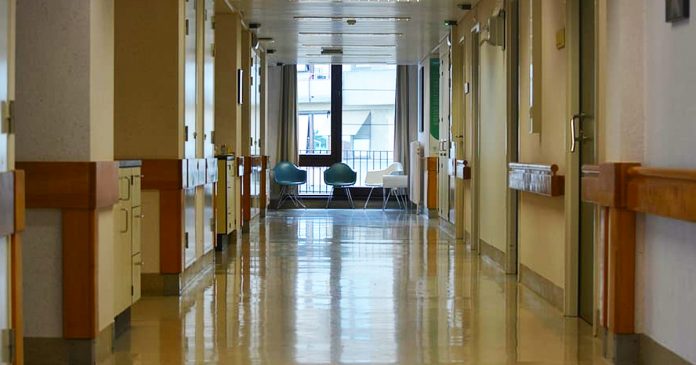 Many Albertans are avoiding hospital emergency rooms due to increasing wait times and declining services.
A new survey by ThinkHQ Public Affairs found that 84% of Albertans said wait times were too long. Of those, 54% described the amount of time it takes to be seen by an emergency physician as "very long."
Another 71% found that hospital timeliness has also declined since 2018. 
"The waits are too long and overcrowding is getting worse and worse. We know that, and now we have some definitive evidence from the patients' perspective as well that it's also true," said Alberta Medical Association president of emergency medicine Dr. Paul Parks.
"A lot of people are avoiding emergency departments because of really long waits. … It's very concerning wait times and increasing pressures on the system would make patients not seek care."
The poll surveyed 4,398 albertans through an online poll. Had the poll been drawn from a random sample the margin of error would have been +/- 1.5% or 19 times out of 20. 
Albertans were split on the decline of quality with 49% of those polled saying that quality of care has declined in the last four years.
46% also said that they visited an emergency room in the last five years because they we're left without any other choice.
"If almost half of (respondents) felt like they had absolutely no access to care anywhere other than the ED when they would have liked to seek care elsewhere, that's a massive problem we have to address," said Parks.
Researchers also found that Albertans in rural areas had higher rates of emergency room visits due to a lack of primary care.
"There's no question that as soon as you get out of the bigger, major centres, there are lots of communities now that are struggling to have any health-care whatsoever," said Parks.
"It's really bad, and we really need help."
We're asking readers, like you, to make a contribution in support of True North's fact-based, independent journalism.
Unlike the mainstream media, True North isn't getting a government bailout. Instead, we depend on the generosity of Canadians like you.
How can a media outlet be trusted to remain neutral and fair if they're beneficiaries of a government handout? We don't think they can.
This is why independent media in Canada is more important than ever. If you're able, please make a tax-deductible donation to True North today. Thank you so much.