A group of black activists and Toronto school officials have quietly cancelled Queen Victoria.
The name of a Parkdale public school was changed near the end of June from Queen Victoria to Dr. Rita Cox-Kina MInogok public school. 
The change came with little fanfare, likely considering the outrage from several at the prospect of cancelling history when the project was first announced in May of 2021.
Since its founding in 1887, the school had been dedicated to the memory of Queen Victoria, who ruled the British throne for 63 years.
That was until June when Toronto District School Board (TDSB) officials, in conjunction with the Queen Victoria Renaming Committee, decided to give it an arduous double-barrelled name that pays tribute to both the black and Indigenous communities.
Dr. Rita Cox was a long-time librarian in the same west Toronto neighbourhood as the school, as well as a black activist and children's storyteller.
The Kina MInogok part of this absurdly long name is an Indigenous term that stands for "all is growing well."
After her retirement in 1995 from the Toronto Public Library, Cox was made a member of the Order of Canada in 1997 for her work in storytelling and received honorary doctorates from Wilfred Laurier and York universities.
Although she refers to herself as Dr. Rita Cox, there is no indication in any stories or bios about her that she completed a PhD program at any university in Ontario or outside Canada.
A black and Caribbean library collection and an endowment fund are named after her, as well as a Toronto park near Lamport Stadium.
The decision to change the name of the 700-student school had its roots in 2020 when a TDSB Black Student Success Committee decided to advocate against "colonialism."
The movement gathered steam in 2021 when parents brought up several allegations of "anti-Black racism" and "systemic discrimination" at the school.
In a May 19, 2021 report to the TDSB, the Black Student Success Committee contended that the Queen Victoria school community, withstood "devastating challenges" in the year prior – including the Elementary Teachers Federation of Ontario job action, "ongoing experiences of anti-Black racism" and the pandemic.
The rebranding of the school, they said, would be a "fresh start."
The 2021 report – authored by woke bureaucrats Andrew Gold and Debbie Donsky – also suggested that a group of TDSB educators involved in "anti-racism" work be created to look at the possibility of reviewing all school names so they reflect Toronto's diversity.
Fast forward to 2022 when some 150 new names for Queen Victoria school were shortlisted to five, including Martin Luther King Jr. and Michelle Obama.
The selected name was accompanied by a 14-page report to trustees dated June 22 about how officials are addressing "anti-Black racism and hate" in the new Dr. Rita Cox-Kina MInogok public school community.
The report was authored by nine senior bureaucrats including Gold and Donsky – who no doubt were trying to obtain a gold star from black activist board director Colleen Russell-Rawlins for tackling what they described as "dehumanizing acts of anti-Black racism."
They provided no details in the June 22 report or the one from last year as to what exactly those "dehumanizing acts" were.
Nonetheless, the report indicates that the school's student leadership team have conducted "specific learning about the harmful effects of colonization and the monarchy." 
They've also learned about "identity and oppression" (code for Critical Race Theory.)
The report says following an incident of "anti-Black racism" at nearby Parkdale Collegiate involving blackface, focus groups and student climate surveys were undertaken to improve programming.
On Oct. 29 of last year, a Grade 9 teacher came to school dressed in blackface to commemorate Hallowe'en. The teacher was sent home and fired faster than he could say Justin Trudeau dressed the same way.
Russell-Rawlins issued a lengthy statement of apology a few days after the incident.
The June 22 report also notes that school administrators at both Parkdale and the former Queen Victoria school attend "frequent" Learning Network meetings to "address, interrupt and disrupt anti-Black racism, anti-Indigenous racism and all forms of oppression." (Cue Critical Race Theory).
They are asked to engage in the study of books such as Me and White Supremacy and Become a Good Ancestor.
The report says that at the newly named Dr. Rita Cox-Kina MInogok school, classroom instruction has included Social Justice Week which focussed on "Black affirming pedagogy, Black joy and excellence."
This report certainly provides an up-to-date insight into the selective treatment of black students within the TDSB by an education director who is more concerned with black activism than academic excellence.
Cancelling Queen Victoria and an important chapter in Canada's history is bad enough.
But the idea that more schools could be re-named and that nine bureaucrats have devoted so much time and so many resources to addressing Russell-Rawlins' skewed view of the world is downright obscene.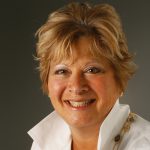 A two-time investigative reporting award winner and nine-time winner of the Toronto Sun's Readers Choice award for news writer, Sue-Ann Levy made her name for advocating the poor, the homeless, the elderly in long-term care and others without a voice and for fighting against the striking rise in anti-Semitism and the BDS movement across Canada.
We're asking readers, like you, to make a contribution in support of True North's fact-based, independent journalism.
Unlike the mainstream media, True North isn't getting a government bailout. Instead, we depend on the generosity of Canadians like you.
How can a media outlet be trusted to remain neutral and fair if they're beneficiaries of a government handout? We don't think they can.
This is why independent media in Canada is more important than ever. If you're able, please make a tax-deductible donation to True North today. Thank you so much.