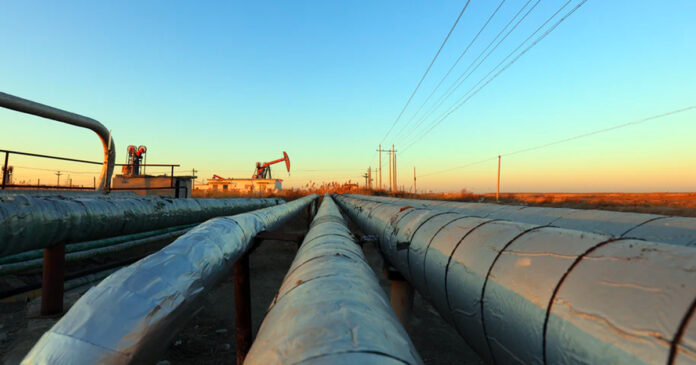 A majority of Canadians want to see oil exports increase and for Canadian energy to displace sources from less responsible nations.
A Leger poll commissioned by the Modern Miracle Network found that 67% of Canadians support the oil industry developing technologies to lower emissions in the production of oil.
60% of Canadians also said they want to see more oil exported – a 7% increase in support from when Leger asked the same question in October 2021.
Most notably, the sentiment has grown the most amongst women (8%), Ontarians (11%) and Atlantic Canadians (12%) when compared to nine months ago.
The executive director of the Modern Miracle Network Michael Binnion expressed delight over the shifting sentiment, saying that Canadians are coming to realize that our carbon technology is the way forward in reducing global emissions without damaging the national economy.
"Carbon tech represents a made-in-Canada solution to our global emissions problem without significant societal disruption – something we've advocated for seven years," says Binnion.
"The public, and slowly the government, are coming to embrace this innovative approach to fighting climate change."
The Trudeau government has pursued hostile policies toward the energy industry with legislation such as Bill C-48, which barred oil tankers from loading along the coast of British Columbia and Bill C-69, which allows the government to axe resource development projects.
Binnion says that "(E)nergy is not a partisan issue – it's a national issue that is ultimately about Canadian society. We are particularly proud to see Canadians' support for our industry's contribution to the nation, and the planet, despite the narrative used by some politicians and media."
Organizations supporting Canada's energy sector have campaigned for awareness of the industry's innovations in reducing the carbon output during oil and natural gas production and the potential for the lower carbon content of natural gas to displace the higher emitting coal.
Conservative leadership candidates have been quick to show their support for Canada's energy industry, pledging to repeal Trudeau-era legislation if elected prime minister.
Jean Charest promised to repeal both Bill C-69 and Bill C-48, pledged to pass a Critical Infrastructure Protection Act to ensure "projects are built without interference" and to finish incomplete pipeline projects like Keystone XL.
Roman Baber's campaign platform pledges to repeal Bill C-69 and negotiate the construction of Energy East, Trans Mountain, Northern Gateway and the Keystone XL pipelines.
Pierre Poilievre also says that he would repeal both Bill C-69 and Bill C-48 and replace the legislation with "a regulatory regime that truly protects the environment, consults First Nations and is able to render quick decisions on whether new projects will be approved."
Scott Aitchison and Leslyn Lewis have made no specific promises to repeal legislation but have both promised to deviate from the Trudeau government's policies.