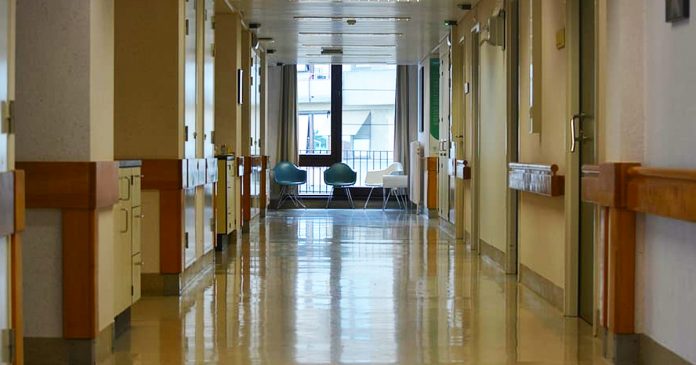 Conservative MP Brad Redekopp wants to simplify the process of skilled foreign credential recognition as Canada's public health care system struggles with a staffing crisis.
The Saskatoon West MP, who serves as the Conservative's deputy immigration critic, introduced the Recognition of Foreign Credentials Act (Bill C-286) on June 15.
The bill would amend the Immigration and Refugee Protection Act and streamline the credential recognition process – a process which currently differs by province.
Speaking to True North, Redekopp said the issue of immigrants not having their credentials recognized in Canada is relevant in both his riding and Canada at large.
"These are issues that are relevant in my riding and right across the country. And as I speak to newcomers to Canada, one of the most common things I hear is the difficulty of getting a job in their chosen profession in Canada," said Redekopp.
"We've all heard of the classic doctor driving a taxi cab situation."
Redekopp says the issue is especially relevant right now amid worker shortages in health care.
"We have such need for all kinds of workers, particularly in health care," he said. "Newcomers can fill a lot of those roles."
Redekopp says immigrants currently have to pay for an assessment that determines whether their credentials are equivalent to the ones issued in Canada – a process that can cost hundreds of dollars.
Through his bill, he says that "rather than every single person having to go through that process, pay the money, wait the time to get this credential assessment done… once that assessment has been done… it's in the system for everybody afterwards to use."
As for people with credentials that have not yet gone through the process, Redekopp says they would no longer have to pay a fee.
"You wouldn't have to pay to get that done," said Redekopp.
The Saskatchewan MP's private members bill has completed its first reading in the House of Commons.
According to 2016 data from Statistics Canada, around 30% of those with a background in health-related fields are "underutilized", meaning they are either unemployed or working a job that does not require anything apart from a high school diploma.
The share of underutilized people with health care-related backgrounds is higher among immigrants with foreign education (47%) compared to those born in Canada (28%).
Integrated Filipino Canadian Nurses Association (IFCNA) President Jennifer Lopez told the Toronto Sun that the credential recognition ordeal is "very frustrating" for foreign nurses, and some have given up.
"I don't know why we are subjected to so much strain as we want to step in to help the health care system which is in dire need of nurses."
Lopez roughly estimates that there are 2000 nurses in her Filipino organization who are currently not working in their field.