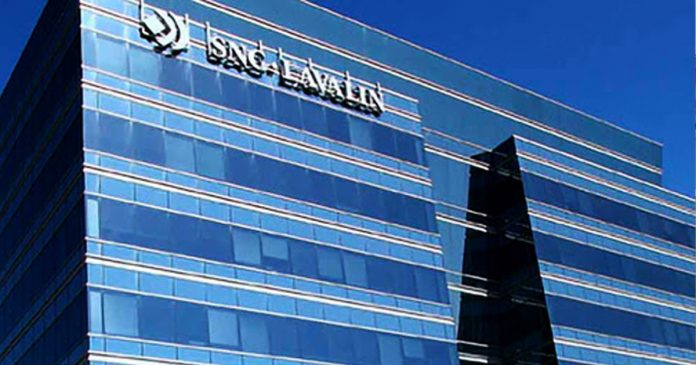 Ottawa is continuing to deal with the Quebec company SNC-Lavalin despite recent criminal proceedings against its former executives.
According to Blacklock's Reporter, a Department of Public Works memo explains that the government sees the criminal activity of the company as belonging to the past.
"The Government of Canada is committed to taking action against improper, unethical and illegal business practices and to holding companies to account for such misconduct," officials wrote in Status Of SNC-Lavalin Under The Integrity Regime.
"The charges laid in September 2021 relate to alleged misconduct from 20 years ago."
The company was charged last year with fraud and other criminal acts related to its Montréal's Jacques Cartier Bridge project.
Federal prosecutors offered the company a deferred prosecution agreement in which it could admit guilt while also avoiding more severe consequences such as being prohibited to bid on federal contracts.
In May, SNC-Lavalin reached an agreement with the Quebec government by paying $30 million to the government to avoid criminal bribery charges related to the bridge.
After reaching a deal with Quebec, SNC-Lavalin was allowed to continue bidding on government contracts.
"SNC-Lavalin provides various architecture and engineering services in support of the Department of Public Works' real property projects," the federal government explained.
Additionally, further "contracts have been awarded" to the company.
In 2019, Prime Minister Justin Trudeau was found guilty of breaking federal ethics laws after he attempted to have former justice minister Jody Wilson-Raybould intervene in the prosecution against SNC-Lavalin.
SNC-Lavalin has paid nearly $280 million in fines for trying to bribe officials in Libya. Additionally, the company received a $1.9 million charge for breaching the Competition Act.
We're asking readers, like you, to make a contribution in support of True North's fact-based, independent journalism.
Unlike the mainstream media, True North isn't getting a government bailout. Instead, we depend on the generosity of Canadians like you.
How can a media outlet be trusted to remain neutral and fair if they're beneficiaries of a government handout? We don't think they can.
This is why independent media in Canada is more important than ever. If you're able, please make a tax-deductible donation to True North today. Thank you so much.