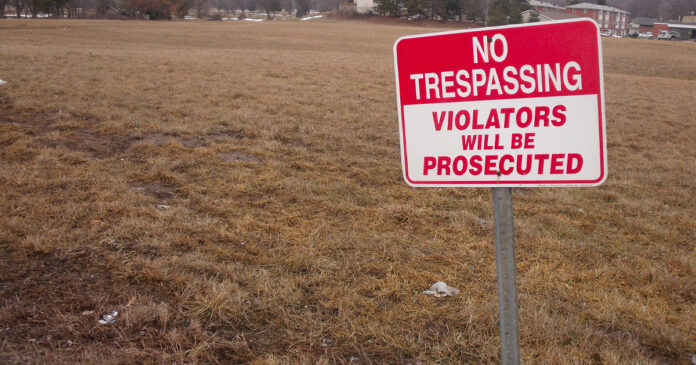 United Conservative Party (UCP) leadership candidates are taking aim at the Trudeau Liberals after federal agents allegedly trespassed on Saskatchewan farmland to test the water.
In a letter to federal Environment Minister Steven Guilbeault on Monday, the Saskatchewan government said it wants an explanation from Ottawa after federal employees allegedly took water samples from farmers' lands without permission.
The incident is both "bizarre" and another example of a "federal government that's out of control," said leadership candidate Travis Toews.
"It really demonstrates the need that we have to take every reasonable measure to strengthen Alberta," he told True North. "And to ensure that we're defending, standing up and advancing our vital economic interests."
The former finance minister said he would respond by immediately applying Alberta's trespassing laws, if Premier.
Candidate Danielle Smith said Ottawa's latest actions are another example of why the Alberta Sovereignty Act is needed, legislation which would bar federal bills deemed harmful to the province.
"This is the latest example of Federal lawlessness & why we need the Alberta Sovereignty Act," Smith wrote on Twitter.
Contender Brian Jean, meanwhile, praised Saskatchewan Premier Scott Moe's response, who announced he was demanding a response from Ottawa.
"As usual Scott Moe is right," Brian Jean said on Twitter.
"I have not heard of this happening in Alberta but we need to be vigilant and react the same way."
Rebecca Schulz warned the federal government she would prosecute "to the fullest extent of the law" if agents trespassed on private Alberta property.
Environment and Climate Change Canada (ECCC) has said it's investigating the incidents. The agency confirmed that water scientists were approached by a landowner who notified them they were on private land as they took samples near a highway in Pense, Sask. on August 11.
Toews said the incident is also concerning because water management is a provincial jurisdiction. Canadians, especially those in agriculture, deserve an answer from the federal government on what they were doing and why they were doing it, he said.
"Allegedly, these bureaucrats were testing for nitrates and pesticides," he told True North. "This looks like perhaps another attack on Western Canadian agriculture."
An ECCC spokesperson told the Canadian Press that staff have been collecting samples in water bodies at targeted sites across the country for Health Canada this year.
No nitrates or other nutrients are being sampled as part of the sampling for Health Canada, the spokesperson said.
Yet in his letter to Guilbeault, Saskatchewan's minister responsible for the province's Water Security Agency Jeremy Cockrill said federal employees told one producer who approached them for trespassing that they were testing pesticide residue and nitrates.
UCP members will elect a new leader and Premier on October 6. 
Rachel is a seasoned political reporter who's covered government institutions from a variety of levels. A Carleton University journalism graduate, she was a multimedia reporter for three local Niagara newspapers. Her work has been published in the Toronto Star. Rachel was the inaugural recipient of the Political Matters internship, placing her at The Globe and Mail's parliamentary bureau. She spent three years covering the federal government for iPolitics. Rachel is the Alberta correspondent for True North based in Edmonton.
We're asking readers, like you, to make a contribution in support of True North's fact-based, independent journalism.
Unlike the mainstream media, True North isn't getting a government bailout. Instead, we depend on the generosity of Canadians like you.
How can a media outlet be trusted to remain neutral and fair if they're beneficiaries of a government handout? We don't think they can.
This is why independent media in Canada is more important than ever. If you're able, please make a tax-deductible donation to True North today. Thank you so much.