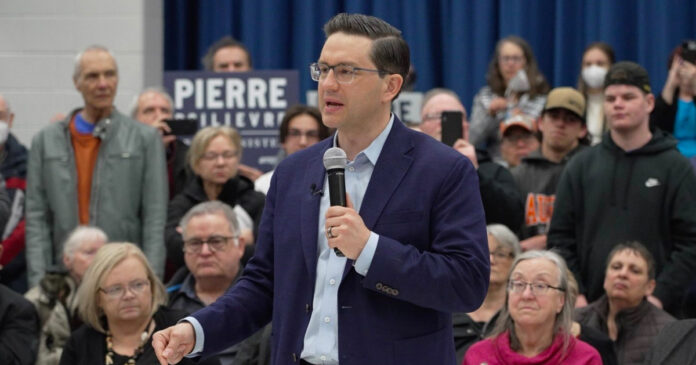 On this week's episode of Fake News Friday, Harrison Faulkner and Rupa Subramanya look at Global News' deep-dive into the alleged threat of the "far right" in Canada. Their journalisming revealed that everybody is "far right" apparently.
From a single photograph between Pierre Poilievre and a controversial podcaster, Global News has concluded that Poilievre is actually a far-right politician in disguise.
Not only that, but Global News claims that podcasters are "dangerous sources of misinformation" and are apparently a threat to democracy.
On a sillier note, Wendy's is siding with Lisa LaFlamme. That's right, the fast-food chain changed their logo to a girl with grey hair in solidarity with the fired CTV host. ….Alrighty then.
Tune into Fake News Friday on True North!
We're asking readers, like you, to make a contribution in support of True North's fact-based, independent journalism.
Unlike the mainstream media, True North isn't getting a government bailout. Instead, we depend on the generosity of Canadians like you.
How can a media outlet be trusted to remain neutral and fair if they're beneficiaries of a government handout? We don't think they can.
This is why independent media in Canada is more important than ever. If you're able, please make a tax-deductible donation to True North today. Thank you so much.