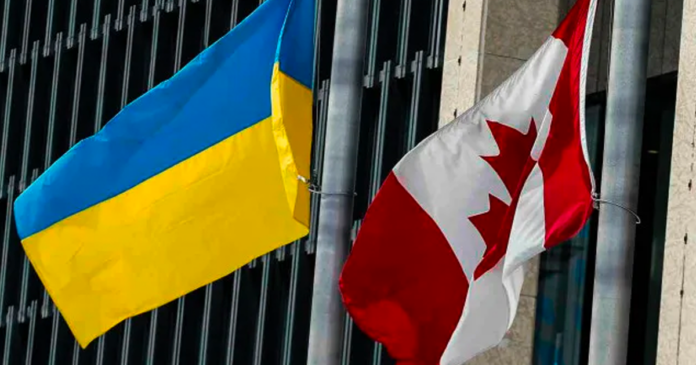 Millions of dollars worth of hotel rooms will be reserved to house Ukrainian refugees the federal government announced on Tuesday.
According to Blacklock's Reporter, a notice by the Department of Immigration titled Accommodations: Ukrainian Nationals reveals details of how the government plans to deal with the influx of 216,000 new Ukrainian refugees.
"The Department of Immigration will be responsible for damages caused to hotel property," the notice explained.
Housing will be provided across Canada including in major hubs like Vancouver, Toronto, Ottawa, Calgary and elsewhere. 
"The contractor must ensure additional room services or features typically available such as, but not limited to, in-room mini bars," wrote department staff.
"Canada-Ukraine authorization for emergency travel is one of the many special measures the Government of Canada has introduced to support the people of Ukraine due to the crisis resulting from the invasion of Ukraine."
Advocates have urged the federal government to ramp up the intake of Ukrainian refugees as they flee the war-torn country which was invaded by Russia earlier this year. 
"The program allows for a one-time accommodation stay of up to a period of 14 nights for individuals or families," the notice claimed.
"In addition to this initiative Canada manages a number of other programs where there is a need for temporary accommodations. Although this requirement is primarily for the Canada-Ukraine initiative this request may be used to provide temporary accommodations for other migrants receiving Department of Immigration support."
The temporary housing program is expected to be even larger than the mandatory quarantine hotel stays implemented at the height of the Covid-19 pandemic.
Ukrainian refugees are already being housed in hotels throughout Canada. A recent report by CBC News reveals that 100 families are staying at the Holiday Inn in St. John's as federal authorities look to provide the refugees more permanent housing solutions.