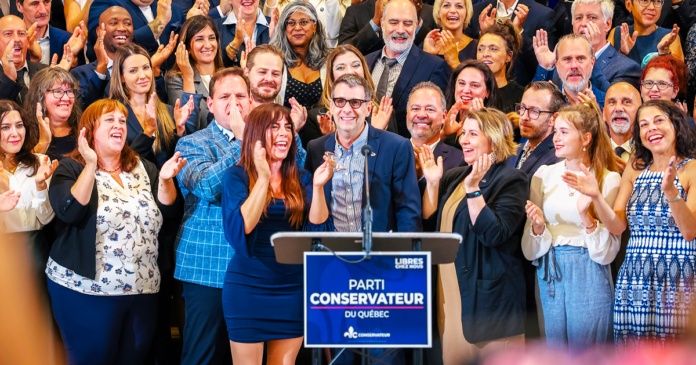 Quebec is currently in the middle of its provincial election campaign. The 2022 campaign has been different from previous ones due to the rise of the Conservative Party of Quebec (PCQ) and its leader Eric Duhaime.
Under Duhaime's leadership, the PCQ has gone from 500 to 60,000 members and has polled as high as 24% – despite only receiving 1.46% of the votes in the province's last provincial election.
True North's Elie Cantin-Nantel spoke with Duhaime while he was travelling on his campaign bus. They discussed his platform as well as other issues facing Quebec and its residents.
We're asking readers, like you, to make a contribution in support of True North's fact-based, independent journalism.
Unlike the mainstream media, True North isn't getting a government bailout. Instead, we depend on the generosity of Canadians like you.
How can a media outlet be trusted to remain neutral and fair if they're beneficiaries of a government handout? We don't think they can.
This is why independent media in Canada is more important than ever. If you're able, please make a tax-deductible donation to True North today. Thank you so much.