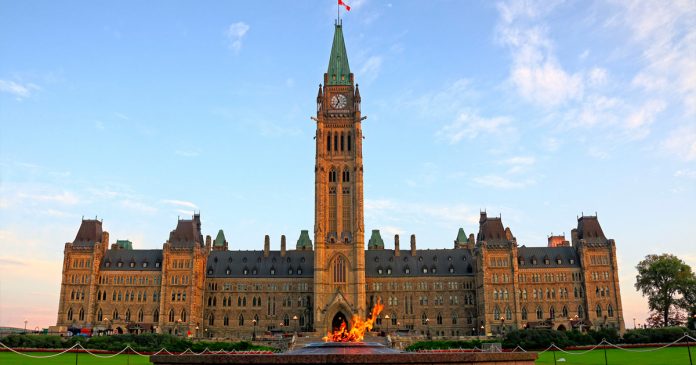 Federal executives working for the Canadian Tourism Commission (CTC) awarded themselves over a million dollars in bonuses during the pandemic while lockdowns forced the industry to shut down.
The Canadian Taxpayers Federation (CTF) reports that the average bonus for an executive was $32,652. A total of 87% of executives employed by the CTC were granted a bonus.
"Crown corporations should be sharing in the tough times," said CTF Federal Director Franco Terrazzano.
"They should not be handing out bonuses and pay raises while their neighbours outside government take cuts and lose their jobs."
As executives were taking cushy bonuses, the tourism industry was bleeding jobs. According to Blacklock's Reporter, a total of 197,000 jobs disappeared, and the sector took a 45% reduction in revenues. 
"We are facing the spectre of an industry in deep crisis with many parts of it on the brink of collapse," wrote CTC CEO Marsha Walden in the 2021-2025 Corporate Plan Summary.
"Recovery is expected to take until 2025 at the earliest. The long term impacts are troubling."
In August, executives working for federal departments complained that they were being overworked. A total of 76% of managers claimed that their working conditions were poor.
"Executives indicate they are not being recognized for the level of effort and contribution they are putting forward. It should be underscored reward is not limited to compensation," an internal survey read.
The number of executives working in top government positions also ballooned by over 21%. 
A record 7,900 new executive positions were added to the public sector, according to the Association of Professional Executives of the Public Service of Canada (APEX.)
"Levels of frustration, beyond what has ever been seen before in the executive community, are being measured," APEX CEO Carl Trottier wrote in April.
"A record number of executives are asking APEX how to be demoted out of the executive cadre stating pay inversion and disrespect by the employer as the main causes."