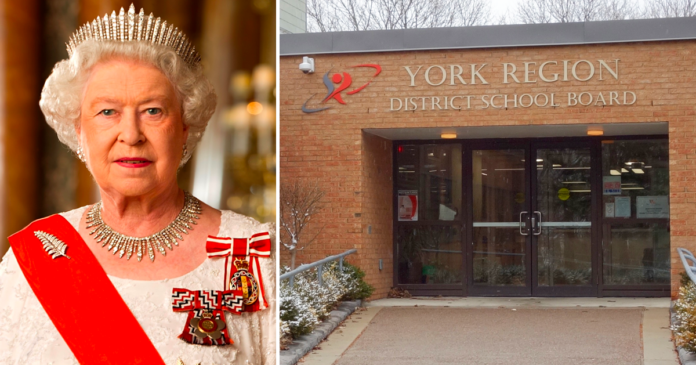 Ontario school boards are claiming that students are triggered by discussions about the late Queen Elizabeth II as the province's Education Minister Stephen Lecce orders schools to celebrate her life.
According to Global News, teachers in the York region are being told that tributing Canada's former head of state could be "very triggering" to kids.
A memo by the York Region District School Board claims that discussing the Queen's death is "not encouraged."
"We request that school staff please refrain from developing tributes or activities to memorialize the death of the Queen, as well as displaying objects associated with the Queen for the purposes of memorializing," the memo claimed.
"For some, the death of the Queen is very triggering."
Instructions included telling teachers not to play "God Save the Queen" or livestream the late monarch's funeral "to have a break from potentially triggering media exposure."
"Monarchies are steeped in problematic histories of colonialism which connect to ongoing present day oppression of individuals and groups. It is important to consider how each staff and student's lived experience may potentially shape their perspective of the monarchy and be respectful of this," the memo continued.
In response, Lecce directed the board with honouring the Queen and her role in Canada's government.
"We have made clear our direction that all schools are to recognize the profound impact of Queen Elizabeth II's lifelong and unwavering devotion to public service," Lecce told the outlet.
"I have directed this board to implement the province's expectation, honour the Queen on the date of her funeral, and enrich students with a strong understanding of the values and enduring legacy of Canada's constitutional democracy."
The board has since said it will follow the provincial government's instructions "by lowering flags and providing staff members with resources to respond to potential questions from children."