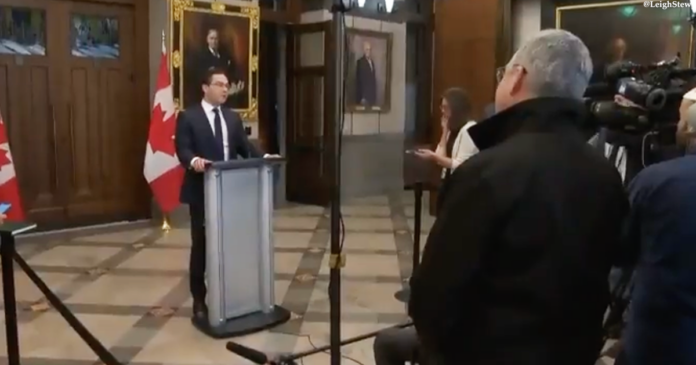 The legacy media's knives are out for Pierre Poilievre since winning the Conservative leadership race less than one week ago. From heckling the Carleton MP during his first presser to criticizing his move into the official residence of the Leader of the Official Opposition, it's clear Poilievre Derangement Syndrome is back with a vengeance!
This week on Fake News Friday, Andrew Lawton and Harrison Faulkner look into the legacy media's most ridiculous takes on Poilievre's win and their rush to defend Prime Minister Justin Trudeau.
Also on the show, the legacy media rallies behind the need for King Charles II (not III) to address colonialism and reparations. This may prove to be difficult considering he hasn't been around since the 17th Century!
Tune into Fake News Friday on True North!
A Canadian broadcaster and columnist, Andrew serves as a journalism fellow at True North and host of The Andrew Lawton Show.
We're asking readers, like you, to make a contribution in support of True North's fact-based, independent journalism.
Unlike the mainstream media, True North isn't getting a government bailout. Instead, we depend on the generosity of Canadians like you.
How can a media outlet be trusted to remain neutral and fair if they're beneficiaries of a government handout? We don't think they can.
This is why independent media in Canada is more important than ever. If you're able, please make a tax-deductible donation to True North today. Thank you so much.