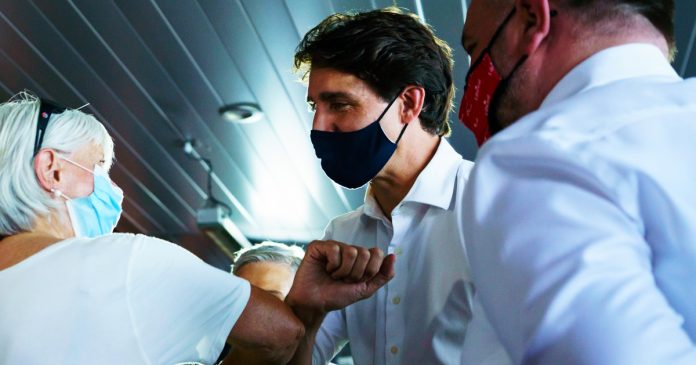 Multiple reports suggest the Liberals are on track to make ArriveCan optional and drop the border vaccine mandate when the current orders expire September 30. While this might seem like good news on the surface, they've also been eager to say anytime they've lifted restrictions that things are only "suspended" and could come back with a winter surge in Covid cases or the emergence of a new variant. Today, the government tried to get a lawsuit challenging the former air travel vaccine mandate thrown out.
True North's Andrew Lawton discusses the latest news on mandates, and also exposes a deceptive and manipulative City of Toronto ad campaign pushing Covid vaccination on children.
SUBSCRIBE TO THE ANDREW LAWTON SHOW
A Canadian broadcaster and columnist, Andrew serves as a journalism fellow at True North and host of The Andrew Lawton Show.
We're asking readers, like you, to make a contribution in support of True North's fact-based, independent journalism.
Unlike the mainstream media, True North isn't getting a government bailout. Instead, we depend on the generosity of Canadians like you.
How can a media outlet be trusted to remain neutral and fair if they're beneficiaries of a government handout? We don't think they can.
This is why independent media in Canada is more important than ever. If you're able, please make a tax-deductible donation to True North today. Thank you so much.