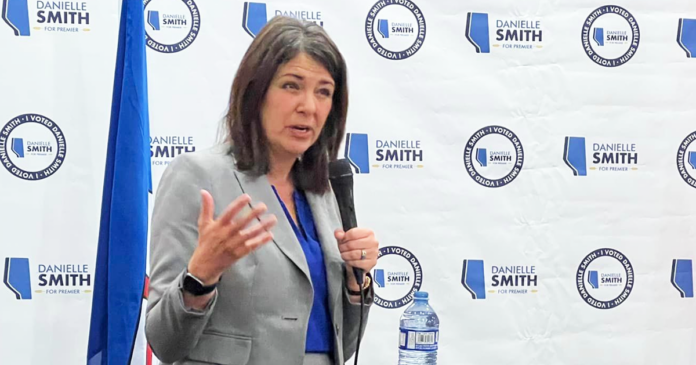 This week on The Alberta Roundup, Rachel Emmanuel discusses how a third party advertiser, which was created to promote Alberta Premier Jason Kenney, is sending out automated text messages criticizing Danielle Smith's candidacy for the United Conservative Party (UCP) leadership. Is the sitting premier campaigning against Smith?
Plus, UCP leadership candidate Todd Loewen defended Freedom Convoy organizer Tamara Lich, saying says it was "abhorrent" that the Medicine Hat police service spent energy re-arresting her.
And a citizens advocacy group has started a petition to stop Edmonton's plastics ban. Common Sense Edmonton says the proposal is more virtue-signalling price increases from the government.
These stories and more on The Alberta Roundup with Rachel Emmanuel!
SUBSCRIBE TO THE ALBERTA ROUNDUP.
We're asking readers, like you, to make a contribution in support of True North's fact-based, independent journalism.
Unlike the mainstream media, True North isn't getting a government bailout. Instead, we depend on the generosity of Canadians like you.
How can a media outlet be trusted to remain neutral and fair if they're beneficiaries of a government handout? We don't think they can.
This is why independent media in Canada is more important than ever. If you're able, please make a tax-deductible donation to True North today. Thank you so much.