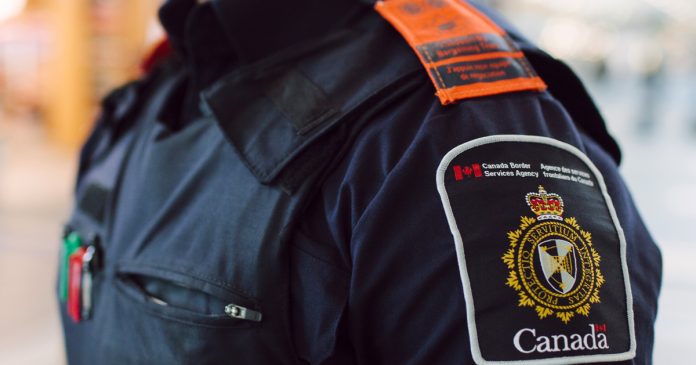 The Canada Border Services Agency (CBSA) searched the phones and electronic devices of over 33,000 travellers before a court case struck down the border agency's ability to conduct random searches.
According to Blacklock's Reporter, the data was provided in an Inquiry of Ministry filed by Conservative MP Raquel Dancho. 
A total of 33,373 devices were randomly searched by CBSA officers between Nov. 1, 2017 and Dec. 31, 2021. 
"How many searches involving the viewing of contents on individuals' electronic devices has the Border Services Agency conducted?" asked Dancho.
"Information is only available starting from November 1, 2017, which is when the Agency started collecting data on digital device examinations," explained the CBSA before disclosing the amount.
After legal challenges were filed against the CBSA for treating electronic devices like ordinary goods in 2020, the Alberta Court of Appeal ruled that the practice breached Canadians' constitutional rights.
"Devices now contain vast amounts of data touching on financial and medical details, the personal likes and propensities of users and their geographic movements over time," explained the court. 
Bill S-7, also known as An Act To Amend The Customs Act, is currently before the House of Commons. The bill would require CBSA officers to prove that there's a "reasonable general concern" that a law was broken before searching any electronic device.
"If the agent escorting the dog is bound to have a 'reasonable suspicion' to sniff the luggage I think an agent must at least have similar grounds to sniff through my computer," explained Senator Pierre Dalphond. 
The CBSA debacle is the latest controversy concerning the federal government's incursion into the privacy rights of Canadians.
In February, the Liberal government was forced to temporarily suspend a Public Health Agency of Canada surveillance program after it was revealed that the agency had spied on 33 million mobile devices without the consent of Canadians.
While PHAC maintains that it took steps to protect the privacy of Canadians, critics have accused the program of being an unprecedented overreach. 
We're asking readers, like you, to make a contribution in support of True North's fact-based, independent journalism.
Unlike the mainstream media, True North isn't getting a government bailout. Instead, we depend on the generosity of Canadians like you.
How can a media outlet be trusted to remain neutral and fair if they're beneficiaries of a government handout? We don't think they can.
This is why independent media in Canada is more important than ever. If you're able, please make a tax-deductible donation to True North today. Thank you so much.