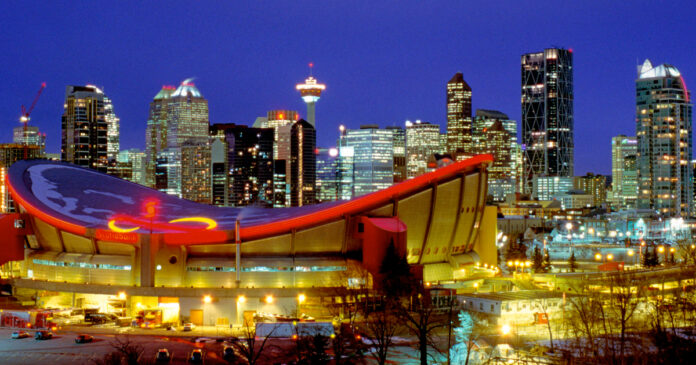 Alberta is increasingly seen as a desirable destination for Canadians struggling under a cost of living crisis, new data suggests.
A new report from the Alberta Treasury Branch found that almost 10,000 more people moved to Alberta from other parts of Canada in the second quarter of 2022.
The numbers reveal that "the rest of Canada sees that Alberta is the land of opportunity and the best place to build a career or raise a family with our low taxes, cheap housing and booming economy," Justin Brattinga, press secretary to Premier Jason Kenny, told True North.
The report said interprovincial immigration to Alberta has not been this high since 2014 — the last time oil prices were over $100 per barrel.
Ontario, meanwhile, lost the largest number of people to interprovincial immigration and contributed the most number of new Alberta residents.
A total of 21,008 Ontarians left for other provinces, including 6,281 who moved to Alberta. Those leaving the province were largely made up of young people around 25.
Canadians are increasingly concerned about the cost of living. Conservative leader Pierre Poilievre was elected earlier this month with a decisive victory of 68% of party members' support after campaigning on promises to tackle inflation and the cost of living crisis.
Unlike elsewhere in Canada, Albertans don't pay a provincial sales tax. The Alberta government also suspended the provincial fuel tax during record high gas prices earlier this year. Now that oil prices have relaxed, the government will re-implement a portion of the tax —  4.5 cents per litre, beginning Saturday.
Alberta housing is also still affordable for first-time home buyers when compared to jurisdictions like Toronto and Vancouver where millions of Canadians are being priced out of the housing market. 
The average house price in Edmonton in August 2022 was $377,000. The average house price in Vancouver was $1,207,300 in the same time period.
Gas in Alberta is also considerably cheaper than elsewhere in Canada. The average cost of gas in Edmonton on Thursday was 153.4¢ and 156.1¢ in Calgary. That average rose to 232.8¢ in Vancouver.
Alberta also saw its highest population growth due to international migration in the second quarter, with over 40,000 new residents.
We're asking readers, like you, to make a contribution in support of True North's fact-based, independent journalism.
Unlike the mainstream media, True North isn't getting a government bailout. Instead, we depend on the generosity of Canadians like you.
How can a media outlet be trusted to remain neutral and fair if they're beneficiaries of a government handout? We don't think they can.
This is why independent media in Canada is more important than ever. If you're able, please make a tax-deductible donation to True North today. Thank you so much.