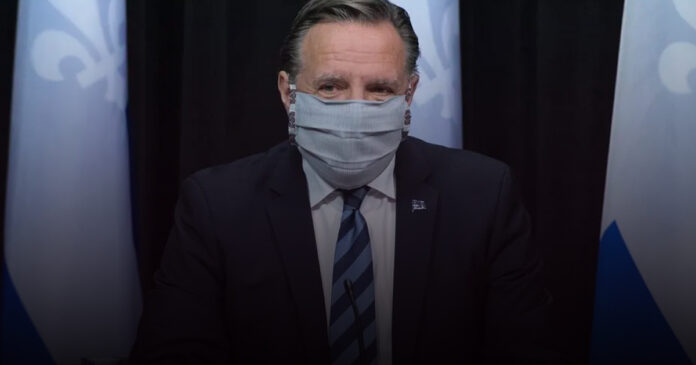 Quebecers re-elected Francois Legault and the CAQ with a decisive majority last night, with the Conservatives getting a sizeable chunk of the vote but no seats. Legault's government imposed lockdowns, vaccine passports, a curfew, and threatened the unvaccinated with fines – and he still won.
The same was true of Ontario Premier Doug Ford a few months ago, and Justin Trudeau won the 2021 election while threatening major restrictions on the unvaccinated.
True North's Andrew Lawton questions whether people like restrictions, or whether there are just other issues at play. Also, University of Manitoba professor emeritus Rodney Clifton discusses his life at two former residential schools.
SUBSCRIBE TO THE ANDREW LAWTON SHOW
We're asking readers, like you, to make a contribution in support of True North's fact-based, independent journalism.
Unlike the mainstream media, True North isn't getting a government bailout. Instead, we depend on the generosity of Canadians like you.
How can a media outlet be trusted to remain neutral and fair if they're beneficiaries of a government handout? We don't think they can.
This is why independent media in Canada is more important than ever. If you're able, please make a tax-deductible donation to True North today. Thank you so much.