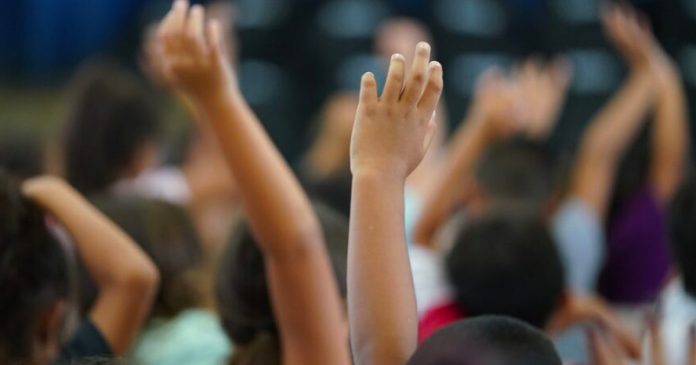 A new family-first school organization hopes to make a dent in British Columbia's upcoming municipal elections on Oct. 15.
Founded by former Conservative Party of Canada National Policy Committee member Marc Vella alongside campaign manager Fritz Radandt earlier this year, ParentsVoice BC has been able to field a slate of 28 candidates in a few short months.
In an interview with True North, Radandt said the grassroots group has parents in mind and that the top-down approach to education in the province isn't working in their best interests. 
"We don't have a platform in the sense of 'You know, here's our position on this, here's our position on that.' What we're saying is the system is broken," said Radandt.
"Basically the ballot question that we'd see is: Who is primarily responsible for your kids' education? The parents or the state?"
Although both Radandt and Vella have a background in Conservative circles, ParentsVoice BC has no ties to the federal party or big funders according to Radandt.
"We think we've tapped into something. People really resonate with what we're saying and we've done it with very little resources," explained Radandt. "A couple of things that make what we're doing unique as far as we know is nobody has gone multi-jurisdictional before with local electoral organizations." 
Mother of three Tovey Demman is one of the more than two dozen candidates who have chosen to run under the ParentsVoice BC banner. Demman is running to be a school trustee for Kelowna School District 23.
"ParentsVoice BC has given candidates like myself the opportunity to have guidance during complex campaigning. The ability for all candidates to stand firm with our communities interest at heart is foreign in politics," Demman told True North.
"Our focus in education has taken a back seat to social programs. All children deserve a safe and inclusive environment but that also cannot detract from the goal, to empower our students to be whatever they choose."
Demman says that parental and student involvement is pivotal and the government needs to stay out of the way as much as possible when it comes to education.
"Encouraging parents, grandparents, students to have their voices heard is pivotal. Social issues should be directed by families, not the government or our education ministry.  Let's encourage empathy, build resiliency and empower our students with knowledge," said Demman. 
Other organizations promising to give more parents rights when it comes to school boards have popped up across Canada as multiple provinces undergo municipal elections this fall. One organization titled Blueprint for Canada has proposed a shared platform to educate candidates on far-left ideology being peddled in Canadian schools.
We're asking readers, like you, to make a contribution in support of True North's fact-based, independent journalism.
Unlike the mainstream media, True North isn't getting a government bailout. Instead, we depend on the generosity of Canadians like you.
How can a media outlet be trusted to remain neutral and fair if they're beneficiaries of a government handout? We don't think they can.
This is why independent media in Canada is more important than ever. If you're able, please make a tax-deductible donation to True North today. Thank you so much.