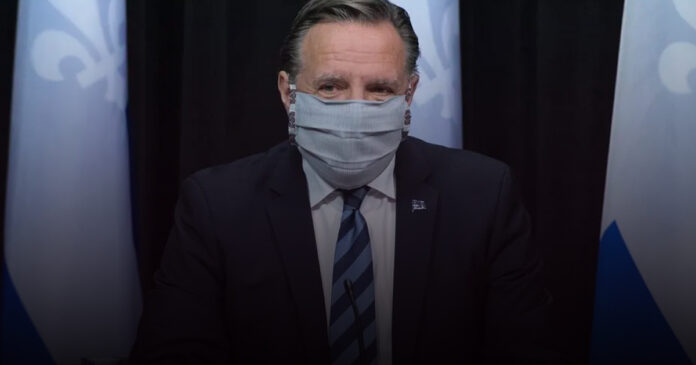 A taxpayers group is accusing the federal government of preferential treatment for Quebec when it comes to federally-mandated carbon taxes.
According to the Canadian Taxpayers Federation (CTF), the Liberal government is giving Quebec a "special deal" on carbon taxes while the rest of the country has to fork up 14 cents per litre of gas by next year. All provinces, other than Quebec, will have to raise the carbon tax on fuel to 37 cents per litre by 2030. On the other hand, Quebec will only have to pay an additional 23 cents per litre on gas by the end of the decade due to its provincial carbon pricing scheme.
"Trudeau is giving Quebec a special deal on carbon taxes and giving other Canadians higher gas prices and heating bills," said CTF federal director Franco Terrazzano.
"The solution is simple: Trudeau should scrap his carbon tax and lower gas prices and home heating bills across Canada."
As of 2019, all provinces that don't have a carbon pricing scheme that is adequate in the eyes of Ottawa are required to pay a federal levy under the Greenhouse Gas Pollution Pricing Act. Several provinces including Quebec already had a carbon tax in place at the time the law went into effect. Quebec's government currently participates in an international emissions trading scheme with the state of California.
As of 2014, the province has had a cap-and-trade agreement with the US state which places a total greenhouse gas emission limit on the entities involved who can then convert it into tradable emission allowances to make it easier to meet the targets.
"Trudeau's special deal for Quebec shows the carbon tax was always about politics, not the environment," said Terrazanno.
Ottawa moved forward on increased fuel carbon charges earlier this year despite protestations from the Conservatives, who say that Canadians are already under enough financial pressure as it is due to inflation and rising cost of living. In an exclusive interview with True North, Conservative leader Pierre Poilievre accused Prime Minister Justin Trudeau and NDP leader Jagmeet Singh of running an "inflationist government" that has raised taxes on Canadians.
"At the end of the day it will be up to Jagmeet Singh to decide how long he wants to perpetuate an inflationist government that has contributed to doubling housing prices, 41-year-highs on inflation, major tax increases on home, heating, gas and groceries and countless other attacks on working class people," said Poilevre.