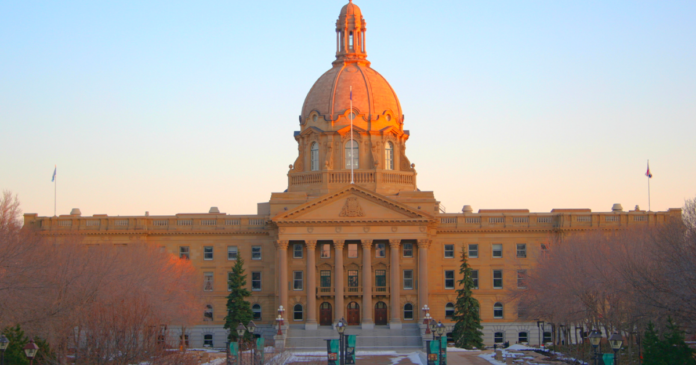 The Alberta government is saying teachers need to refrain from teaching "in a biased manner," following accusations that a Calgary school teacher was pushing an anti-conservative agenda to students.
A concerned parent recently posted politicized classroom content to social media, saying "this is what my 13 year old in Calgary, Alberta is learning in public school today." Both the school board and province are now looking into it.
The post included screenshots of a powerpoint slide show which gave examples of "appropriate" and "inappropriate" opinions. One example of an appropriate phrase was "Black Lives Matter," while the phrase "All Lives Matter" was characterized as inappropriate.
Another slideshow was titled "great speakers" and included photos of child climate activist Greta Thunberg, Michelle Obama and Alberta's former chief public health officer Dr. Deena Hinshaw.
The parent further said his son told him that examples of "bad speakers" include prominent conservatives such as Alberta Premier Danielle Smith, federal Conservative leader Pierre Poilievre, former President Donald Trump, and Florida Governor Ron DeSantis.
School principal Colin McCracken told True North to contact the Calgary Board of Education. "​The school has no comment on this concern," he said.
A spokesperson for the Calgary Board of Education said the board is aware of a social media post with photos from a lesson in a class in one of its schools.
"We are looking into the situation internally at both the school and system levels," Kara Layher said in an email. "It is not our practice to comment on individual personnel matters."
The parent would not provide his name, based on concerns for his son, but said that he contacted Smith and LaGrange's office, noting LaGrange's office returned his call and "assured me my concerns would be brought to her attention."
Emily Peckham, spokesperson for Education Minister Adriana LaGrange, encouraged parents to come forward if they believe a teacher has broken the code of conduct and to discuss the concerns with the teacher or principal.
"Alberta teachers are held to high standards of conduct because of their unique position of trust and influence," Peckham said in an email.
"Teachers are required to demonstrate professionalism in their actions when teaching students, which includes refraining from perspectives taught to students in a biased manner."