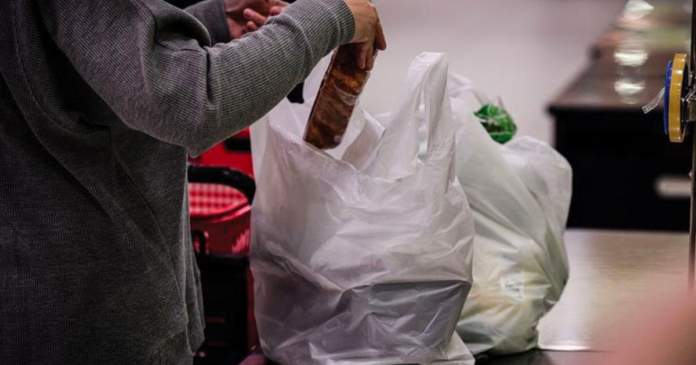 The federal Liberal government's plan to ban single-use plastics begins Tuesday, but is being critiqued as both poor environmental policy and for potentially worsening inflation.
The new ban will limit single-use plastic items such as plastic bags, straws, cutlery, polystyrene food containers, and six-pack rings. It first affects manufacturers and importers before impacting consumers later next year. Businesses will be asked to use up their current supply before the end of 2023.
Industry professionals are concerned about the impact the ban will have on small businesses.
"It's sold under false pretenses," said Catherine Swift, President of the Coalition of Concerned Manufacturers and Businesses of Canada, in an interview with True North. "The replacements are even worse and they cost more."
A 2011 research paper produced by the Northern Ireland Assembly found that it "takes more than four times as much energy to manufacture a paper bag as it does to manufacture a plastic bag."
"30,000 cotton bags can be packed into a 20-foot container, but the same container will accommodate 2.5 million plastic carrier-bags. Therefore, to transport the same number of jute or cotton bags 80x more ships would be required than for plastic bags, using 80x more fuel, using 80x more road space and emitting 80x more CO2." wrote the paper.
"It is bad environmental policy," added Swift. Due to higher costs, "it's bad for rising inflation in every industry."
Swift said that Canadian businesses have become real innovators in the plastics industry, even producing plastic bags that are 50% recyclable.
"It is just virtue-signalling," said Swift. "This policy won't have a big impact and we should be doing sensible things that would be good for the environment."
Swift warns that due to the ban, Canadian consumers will need to pay more for products that are lower quality. "The industry is very innovative and we can do better," said Swift. "We can teach the world how to use plastics responsibly."
Jasmin Guenette, VP of National Affairs at the Canadian Federation of Independent Business (CFIB), said in an interview with True North that earlier this year they recommended to the government that the ban be delayed in order to allow businesses to fully recover from the pandemic.
"52% of small businesses are still earning below pre-pandemic levels," said Guenette. "The plastics ban could increase their costs of business.
"This policy forces businesses to change their models based on a political decision," added Guenette. "The government should help businesses while they adjust."
Alexandre Meterissian, who represents the Responsible Plastic Use Coalition (RPUC), told True North that they have filed a legal case against the government designating plastics as toxic. They hope for the case to be heard in court in March 2023.