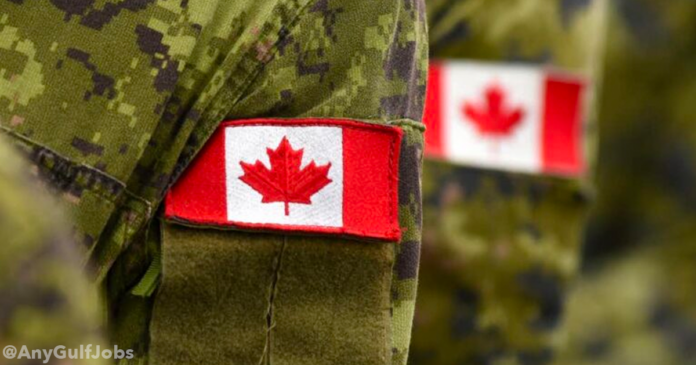 After the Trudeau government opened membership in the Canadian Armed Forces (CAF) to permanent residents to curry new recruits, the CAF says it received hundreds of applications in November.
However, getting prospective recruits into uniform could take up to two years.
The CAF says more than 2,400 people submitted applications in November, which the commander of the Canadian Forces Recruiting Group Nick Roby told Global News was unexpected.
"I'll be honest with you, it has been a bit of a surprise to us as to how much uptake the permanent resident initiative has taken," said Roby.
"And we are obviously super excited about the opportunity."
The new measure went into effect on Oct. 18. In addition to opening the door to permanent residents, the CAF has launched a campaign to persuade them to pursue a military career.
"To grow and meet the challenges of tomorrow, the Canadian Armed Forces needs to recruit, train, and retain diverse talent in Canada. This talent includes permanent residents, who will bring great enthusiasm, experience, and knowledge to the Defence Team," said Chief of the Defence Staf Gen. Wayne Eyre in a statement.
Despite the significant increase in applications, prospective recruits will have to wait years to get into uniform.
Challenges relating to security screenings of permanent residents will pose a significant obstacle for new applicants. While it takes approximately eight months to vet a Canadian citizen, Roby said the wait is longer for permanent residents because many applicants have lived outside of Canada.
"We would expect the process will take longer. Every file is reviewed on an individual basis," Roby said. "We're estimating it can take up to 18 to 24 months."
The military is struggling to find recruits to fill 71,500 positions needed to maintain training and bases, man naval vessels and participate in operations domestically and abroad.
As of Jan. 2022 nearly 1,000 unvaccinated CAF members were facing formal proceedings for refusing to follow a Covid-19 vaccine mandate. Over 1,300 personnel have also requested exemptions, which were recently denied by a Federal Court.
Despite lifting the vaccine mandate, the military has indicated it will continue with disciplinary procedures for those who held out against vaccination.