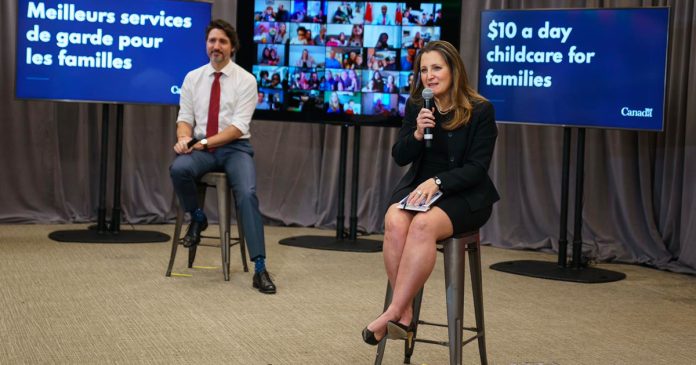 The Canadian Taxpayers Federation (CTF) has sounded the alarm about five incoming tax hikes in 2023.
Tax hikes will include a carbon tax increase, an alcohol escalator tax, hikes to Employment Insurance and more, according to the report New Year's Tax Changes.
"Tax hikes will give Canadians a hangover in the new year," said CTF federal director Franco Terrazzano.
"Canadians can't afford gas or groceries and the government is making things worse by hiking taxes."
The Canada Pension Plan will see increases of up to $225 for employers, meanwhile Employment Insurance contributions will go up about $50 for workers and $70 for employers.
On average Canadians can expect to pay payroll taxes of up to $4,756 a year beginning next year.
"The federal government is raising the basic personal amount for income taxes. However, because of the payroll tax hikes, anyone making $40,000 or more in 2023 will pay higher federal income-based taxes than in 2022," the CTF explained in a press release.
Two carbon tax hikes will also be in effect. The federal carbon tax will go up by 14 cents per litre of gas beginning on April 1, 2023 costing households up to $847 with rebates taken into account.
Beginning on July 1, 2023 the Liberal fuel regulation carbon tax will go into effect charing up to 13 cents per litre by 2030.
"Other countries are cutting taxes, but Ottawa is sticking Canadians with higher bills," said Terrazzano.
"Prime Minister Justin Trudeau needs to stop wasting so much money and cut taxes."
Additionally, taxes on alcohol will go up by 6.3% in April of next year.
While touring eastern Canada, Conservative leader Pierre Poilievre blasted the Liberal government over the alcohol tax and other increases.
"So, if the carbon tax is enough to drive you to drink, well you'll pay more tax when you do that too," said Poilievre while at a local brewery.