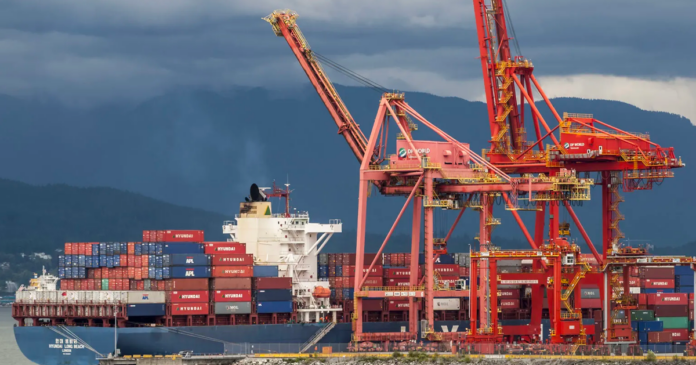 The latest Statistics Canada data on merchandise exports show Canada entering into a $41 million trade deficit in November despite predictions of growth the month prior.
Statistics Canada's report Canadian international merchandise trade, November 2022 shows that exports fell by 2.3% with imports also decreasing by 2.1%.
According to the department, the decrease was partly due to a 4.7% decline in energy sector exports due to a drop in prices, however, a majority of sectors measured also saw significant declines.
"Lower prices were behind the decrease in natural gas exports (-13.1%), coinciding with relatively mild November temperatures in the United States, as well as rising production in that country," wrote analysts. 
Energy products were followed by consumer goods and motor vehicles and parts. The only sectors that saw a growth in month-over-month change were fishing and food products as well as metal and non-metallic mineral products.
In response to the report, senior economist at Capital Economics Stephen Brown predicted that exports and imports will weaken further.
"Lower commodity prices have now wiped out the goods trade surplus, while the falls in export and import volumes present downside risks to the preliminary estimate that GDP edged up in November," wrote Brown. "The latest surveys suggest that export and import volumes will weaken further."
Economists have predicted that Canada could enter into a recession early on in 2023 – if it already isn't in one.
Bank of Canada governor Tiff Macklem recently said that growth in jobs could help alleviate some of the pain that comes with the predicted downturn in the economy.
"Because the labour market is so hot and we have an exceptionally high number of vacant jobs, there is scope to cool the labour market without causing the kind of large surge in unemployment that we have typically experienced in recessions," said Macklem in November.