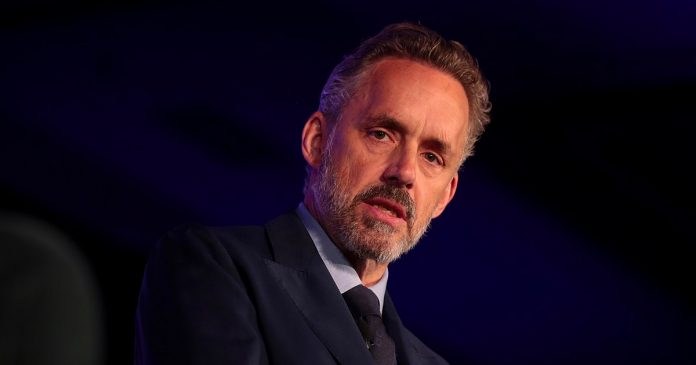 A group of organizations on Monday wrote an open letter to Ottawa City Council, asking it to get behind an effort to cancel an upcoming event by Jordan Peterson.
The self-described coalition of organizations said it represents thousands of Ottawa residents who experienced trauma from what they label the far-right, which it says occupied Ottawa after Peterson avidly supported the 'Freedom Convoy.'
"He even had some of the leaders on his podcast including BJ Dichter and showed support for Tamara Lich," their open letter states.
Members of the coalition included Bright Light Veterinary Eye Care, Ottawa Pride Hockey, and Canadian Centre for Gender and Sexual Diversity (CCGS).
The group specifically asked city council to write a letter to the Canadian Tire Centre – the large venue hosting Peterson – explaining that residents are concerned and want the January 30 event cancelled.
The coalition said protests outside Ottawa high schools last year against "gender ideology" bore arguments similar to Peterson's.
"The toxic, and often violent, rhetoric touted by Peterson – whose . . . ideas are misogynistic, homophobic, transphobic, and racist has led to an increased environment of hate."
Oh wow. It's like a who's who of Ottawa's real movers and shakers pic.twitter.com/DQA9OWI8xe

— Jonathan Kay (@jonkay) January 17, 2023
Several news outlets quoted advocacy manager of CCGS, Jaime Sadgrove, saying Peterson is the last thing Ottawa needs.
Earlier this month, Peterson garnered media attention when he publicized a conflict between himself and a regulatory agency, which demanded he undergo social media communication re-training.
Peterson said the College of Psychologists of Ontario (CPO) issued a demand letter stating his license to practice clinical psychology was in jeopardy. He said the demand was a result of his social media activity – including a retweet of Conservative party leader Pierre Poilievre.
The publicized conflict sparked a protest outside the CPO, where protesters, similar to last year's Freedom Convoy, expressed themselves alongside Canadian flags.
Ottawa City Council has not formally addressed the issue.