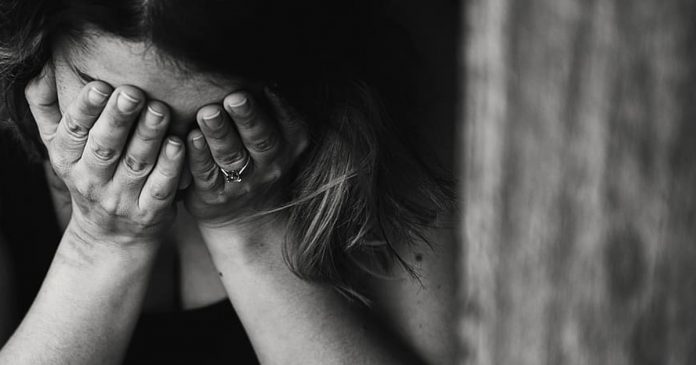 Wednesday was Bell Let's Talk Day, an annual pause to shed more light and understanding on mental illness.
About one in 5 Canadians — or 6.7 million people — are affected by mental illness each year. This number, however, only includes those who have been formally diagnosed and doesn't take into account those who suffer from mental illness but are falling through the system's many cracks of a still-problematic system.
In Toronto right now, the transit system is under attack with random beatings and stabbings, the most recent victim being a seriously injured 16-year-old boy who was stabbed by an unknown assailant.
The attacks are senseless, but they are growing.
The Canadian Mental Health Association has previously noted that in any given week 500,000 Canadians can't work due to mental health struggles and this costs the economy $50 billion annually due to absenteeism and related issues.
It is too simple to say, "just get over it."
In Hamilton this week, our prime minister and all his cabinet have spent their retreat retreating from a small group of protesters seemingly cut from the same bolt of cloth as last winter's so-called Freedom Convoy that brought downtown Ottawa to a halt.
None of the protesters appear gentle. Twice now they have fired fireworks at the caucus's chosen hotel, and followed them across the road to bang on the windows of the Bread Barn restaurant they were attending.
They also carried an inflatable sheep wearing a medical face mask, with a sign that read "99.8 per cent survival rate" — a reference to Covid-19.
Mental illness? Some, maybe; but more are just fed up.
Fed up with the fact that the Bank of Canada raised its interest rate to 4.5%, making mortgages more and more unaffordable. Fed up with the high cost of energy to heat their homes and fuel their cars as another winter blast hits. Fed up with the soaring inflation rate that is affecting food at the table and pushing food banks to their limits. Fed up with the government that seemingly sits back and does nothing.
Fed up with being fed up. Sick and tired of being sick and tired.
The country is going to hell. Someone has to care.
The Hamilton protesters have blown horns and have shouted at the prime minister at all hours of the day — taunting him with chants of "tyrant" and "traitor" and cries of "f*** Trudeau," while carrying flags and signs bearing the same messages.
There is no civility. No one has said it's Bell Let's Talk Day.
Like with the Freedom Convoy of a cold winter's past, the demonstrators are vehemently opposed to the prime minister's handling of the Covid-19 health crisis and his policy of vaccine mandates for travellers and some cross-border workers — policies that were dropped last year as part of a push to return to pre-pandemic life.
The protesters also have been carrying signs denouncing the World Economic Forum (WEF), a non-governmental organization of mega-rich elites that hosts discussions between world and business leaders at an annual summit in Davos, Switzerland.
The WEF is at the centre of many Covid-related conspiracy theories because, in 2020, some of its leaders talked about a "great reset" after the health crisis — a chance to evaluate how the global economy is structured after grappling with such a devastating pandemic.
If not the WEF, then what?
It is all so depressing but, like depression, it is all so real.
Bell Let's Talk. It's urgent.