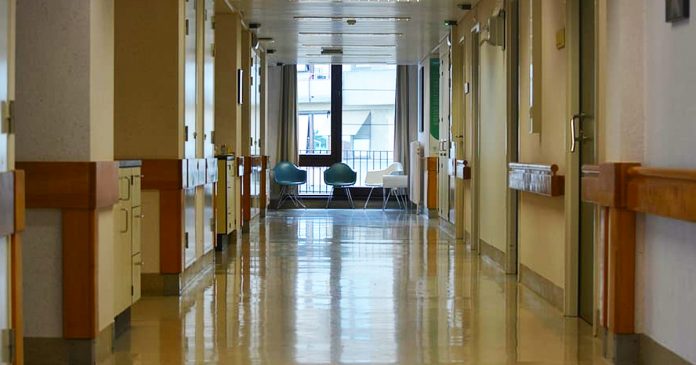 The heated reaction to the Ford government's announcement of coming reforms to incorporate for-profit clinics in the Ontario healthcare model has been "irresponsible" and overblown, says a well-known Ontario doctor.
Last week, the Progressive Conservative government of Premier Doug Ford announced a three-step plan that would allow for-profit clinics to perform a number of surgeries and procedures currently done in hospitals to clear Ontario's backlog.
True North spoke with Macdonald-Laurier Institute senior fellow Dr. Shawn Whatley about the reforms and the reaction to them from politicians and unions.
Dr. Whatley, a former president of the Ontario Medical Association, told True North that he hopes to see an overall increase in patient services for procedures and surgeries and increased innovation in procedures that hospitals are normally charged with conducting.
Among the chief critics of the Ford government's healthcare plan NDP federal leader Jagmeet Singh and the incoming leader of the Ontario NDP, Marit Stiles.
In a Twitter post attacking the Ford government's proposals, Stiles claims that patients will be "left behind" under the new system and that implementing a two-tiered healthcare system needs to be avoided.
"Private, for-profit health care means the clinic's bottom line will take priority, NOT patient care. It means more health care workers driven out of our system. Longer wait times. Hidden fees," reads Stiles' post.
However, Dr.Whatley said that politicians making the claim that patients will have to wait longer and pay hidden fees will need to present the evidence backing their claim.
"Show me the evidence," said Dr. Whatley. "We are increasing the number of OHIP-covered services. How will that not increase your access to MRIs, CAT scans and all the rest?"
Critics also claim that the Ford government's plan would exacerbate healthcare staffing issues by diverting doctors and nurses from hospitals to private clinics.
A joint letter between Ontario's five biggest healthcare unions asserted that opening up for-profit options would become a drain on hospital staff.
"Funding private clinics will further damage the ability of Ontario's public hospitals to provide high-quality care and make it even more challenging to retain front-line," said the letter.
However, Dr. Whatley says that the government can rectify the current shortage of healthcare practitioners with reforms to the system.
"Most of the shortages we have aren't absolute shortages – they are relative shortages created by an absolute lack of freedom," said Dr. Whatley.
"We put arbitrary rules and ratios, make them jump through hoops and have all these procedures and protocols that waste a ton of time. Also, there are a ton of part-time and recently retired nurses and physicians that aren't being tapped into. They don't want to come back because it's so toxic to work in hospitals," added Dr. Whatley.
Politicians and unions alike have referred to the Ford government's healthcare announcement as an "Americanization" of the system.
The aforementioned joint letter from healthcare unions said, "We are now alarmed that Ontario's public health care system is at further risk because of the PC government's scheme to support American-style, private for-profit hospitals throughout the province."
NDP leader Singh said via Twitter, "Conservatives who want American-style health care have begun privatizing health care and Justin Trudeau is doing nothing to stop them."
However, Dr. Whatley says that bringing up the American healthcare system to compare the Ford government's plan is "irresponsible" and hopes that most Canadians can see through the spin.
"If we are actually having a discussion, I'd say, please define what you mean. Because we are talking about OHIP-covered services, universal healthcare and comprehensive care," says Dr. Whatley.