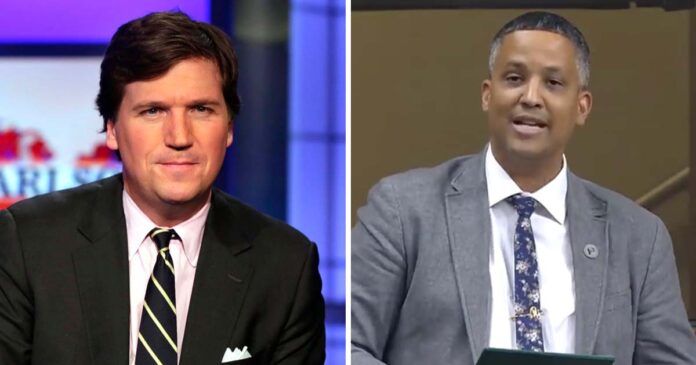 On Tuesday, a Member of Parliament tried to get the House of Commons to condemn Fox News host Tucker Carlson, but it wasn't successful.
NDP MP Matthew Green asked for unanimous consent from MPs on the matter, saying leaders needed to set an example to stop what he claimed was a rise of far-right extremism and violence.
The motion did not pass.
Media personality Tucker Carlson made comments about liberating Canada last week on his popular Fox News program.
"Why don't we liberate [Canada]?" he said. "We're spending all this money to liberate Ukraine from the Russians, why are we not sending an armed force to liberate Canada from Trudeau?"
Carlson said Trudeau's authoritative government is making Canada similar to the communist country Cuba.