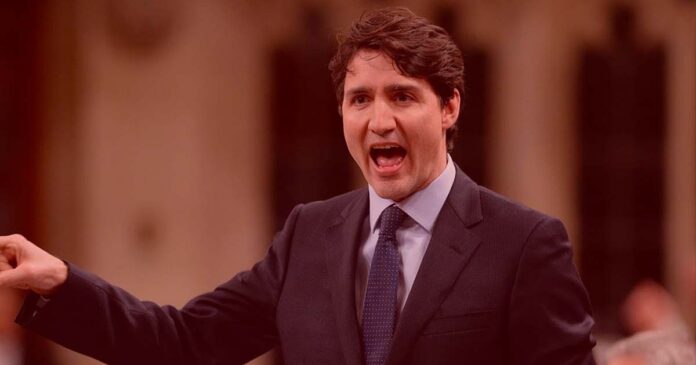 Prime Minister Justin Trudeau denied allegations that Liberal MP Han Dong is an affiliate of Chinese interference networks.
Trudeau made the statement at a press conference on Monday, denying allegations made by anonymous sources in last week's report from Global News.
"Han Dong is an outstanding member of our team," said Trudeau, "and suggestions that he is not loyal to Canada should not be entertained."
Global's report last week said Trudeau ignored national security warnings about Dong, citing anonymous sources at Canada's intelligence service.
The sources said Dong was considered a witting affiliate to Chinese interference networks, and was boosted by Chinese Communist Party efforts in the 2019 election.
After a stream of related news reports over the last two weeks, even close partners to the Liberals have requested investigations.
On Monday, NDP leader Jagmeet Singh announced his party wants answers – calling for an independent investigation.
"The way to stop alleged secret Chinese interference is to refuse to keep their secrets for them," said Singh.
Singh joined a diverse list of Canadian voices, including former security officials, former Liberal staff, and standing politicians.
On Saturday, Conservative leader Pierre Poilievre forwarded a social media post saying Trudeau couldn't be trusted.
On Sunday, former Trudeau principal secretary Gerald Butts said the allegations warrant a robust policy response.
On Monday, Liberal MP Han Dong denied reports that he was tied to Chinese interference.
"If called upon [I] look forward to refuting these anonymous and unverified allegations," wrote Dong.
Also on Monday, Trudeau responded to questions about the investigation, tying allegations against Dong with racism.
Former CSIS director Richard Fadden on Saturday told the Globe and Mail he supported an investigation.
"Few issues more directly affect our sovereignty than having another state interfere with our democratic process," he said.
Another former CSIS director, Ward Elcock, said he opposed an investigation.
The investigation into national security would require so much secrecy, said Elcock, that the investigation would not answer Canadians' questions.