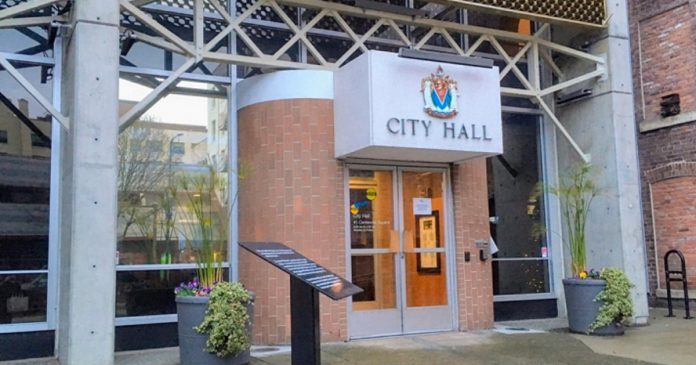 The Victoria Police Board has turned down a 2023 budget reduction requested by the City Council.
Earlier in February, Victoria passed a motion to demand "a new 2023 draft budget that caps the property tax increase at inflation (6.96%) and that the Police Board develop a new draft budget at the same rate."
Such a reduction would cap the net budget increase at $4.345 million instead of the requested $6 million – a 9.6% increase.
In a Feb. 23 letter, the Police Board's Finance Committee chair Doug Crowder wrote that such a budget reduction would threaten its ability to properly deliver policing services to the community.
"Although the board acknowledges the difficult choices council has to make during this inflationary period, the board is still of the position that the budget it has presented is one that meets the legislative requirements under the Police Act to provide adequate and effective policing to the city and Township," wrote Crowder.
"Therefore, the Board is not prepared to amend the budget as requested by Council."
Under the Police Act, City Council has the ability to reject the Police Board's assertions. Should Victoria barrel ahead with a budget cut, Crowder warned of unforeseen consequences.
"However, choosing these items is a difficult decision for Council to make independently as the impact of doing so may not be obvious," said Crowder.
"For the Board to remove items would conflict with our legislative requirement to provide adequate and effective policing; therefore, the Board will not preemptively make any adjustments."
The latest policing budget dispute comes after several interventions in which the British Columbia government has had to step in to prevent cuts from municipal police forces.
In 2021, the province had to intervene to prevent a budget cut to the Vancouver Police Department.