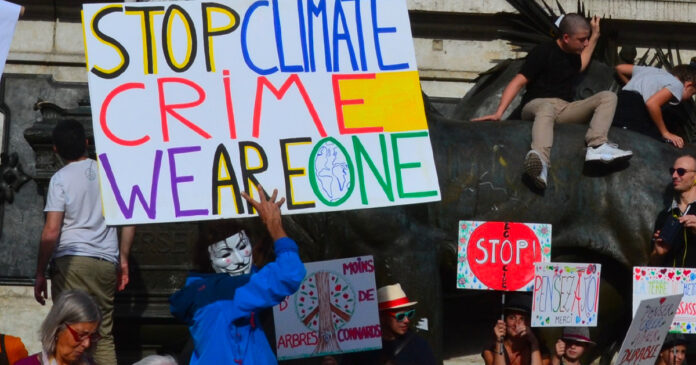 Most young Canadians say their mental health is upset by the threat of climate change, according to a new report.
In a report from Lakehead University, eight-in-ten Canadians aged 16 to 25 said climate change impacts their overall mental health.
"Evidence increasingly illustrates that young people are particularly vulnerable to climate distress and anxiety," wrote the authors and researchers Lindsay Galway and Ellen Field.
Among the most common emotions young Canadians reported was fear (66%) and powerlessness (56%), and among the least common emotions reported was optimism (21%).
The authors said these emotions have consequences.
"Our data illustrate that the climate crisis is impacting the overall […] daily functioning of young Canadians."
Four-in-ten respondents said their daily life is negatively impacted by feelings about climate change, and that climate change makes them hesitant about having children.
Canadian culture has shifted to address these worries in youth, including by adding mental health support to universities.
In February, Simon Fraser University hosted climate-anxiety seminars. Students were taught about mental health caretaking, such as by increasing exercise, reducing caffeine intake, and increasing meditative breathing exercises.
The Lakehead University online survey was conducted with 1,000 Canadians aged 16 to 25.