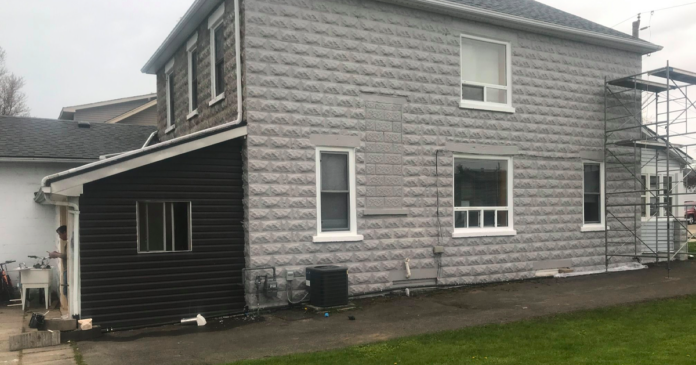 The executive director of an emergency shelter intended for refugees says he has never seen so many newcomers, and is hoping for more than band-aid solutions from government.
Director John Mtshede said that after working fourteen years with emergency refugee shelter Matthew House, now is the busiest.
"I haven't seen this large, large number we are experiencing," he said to True North. "We have people coming in thousands in Niagara Falls. Housing is now a big challenge."
"A very very big challenge."
Residents are struggling to settle after their time expires in emergency shelters, said Mtshede, and Niagara Falls is dealing with a huge housing backlog.
While thousands enter the area, Matthew House charity provides shelter to 35 at a time, each for a maximum of 60 days. 
Mtshede said the charity also helps newcomers staying elsewhere, by helping to complete their paperwork. That's often done by connecting them with a lawyer, as well as social services such as Ontario Works.
Those who speak English often find work in the area, Mtshede said, though most do not speak English, and struggle to find employment.
The mayor of Niagara Falls recently said the city is overwhelmed, after nearly 3,000 asylum seekers entered the area from Roxham Road and began living in hotel rooms paid for by the federal government.
The government is relocating newcomers into areas such as Niagara Falls and Atlantic Canada after Quebec Premier François Legault said Quebec was full.
In January, the Globe and Mail reported Canada's government spent $94 million on hotel rooms for migrants – something Mtshede hopes will change.
"We want to build affordable housing," he said. "It's difficult for us to get funding for that, but the government is able to splash $94 million dollars on the short term… which is a band-aid."
In October, the Niagara Review wrote Mtshede is a former refugee himself, adding to his knowledge of what Canada can do to help those in need.
Refugee assistance initiatives have gained media attention this year as politicians debate the illegal Roxham Road border crossing between Quebec and New York State, which is directing asylum seekers across Canada.
Last month, Conservative leader Pierre Poilievre called on the Liberal government to close the crossing, though the situation is complicated by an international agreement between Canada and the United States.